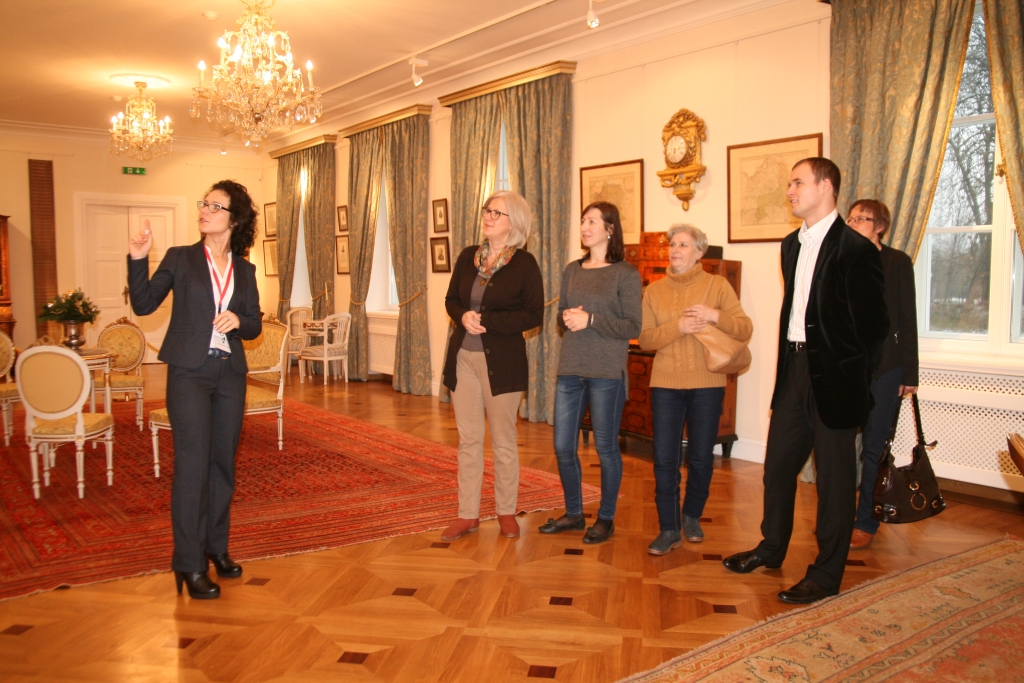 We encourage visitors to take advantage of touring the Museum and park with our expert guides.
Individuals are free to discover the Museum on their own (a member of our staff will silently accompany you on your tour) or use one of our qualified guides for a more comprehensive experience. A guide must accompany groups touring the Museum. The tour takes approximately 1 hour.
Hiring a guide costs PLN 80 per group for touring the Museum, and PLN 80 per group for touring the park. Hiring a guide by individuals costs PLN 50.