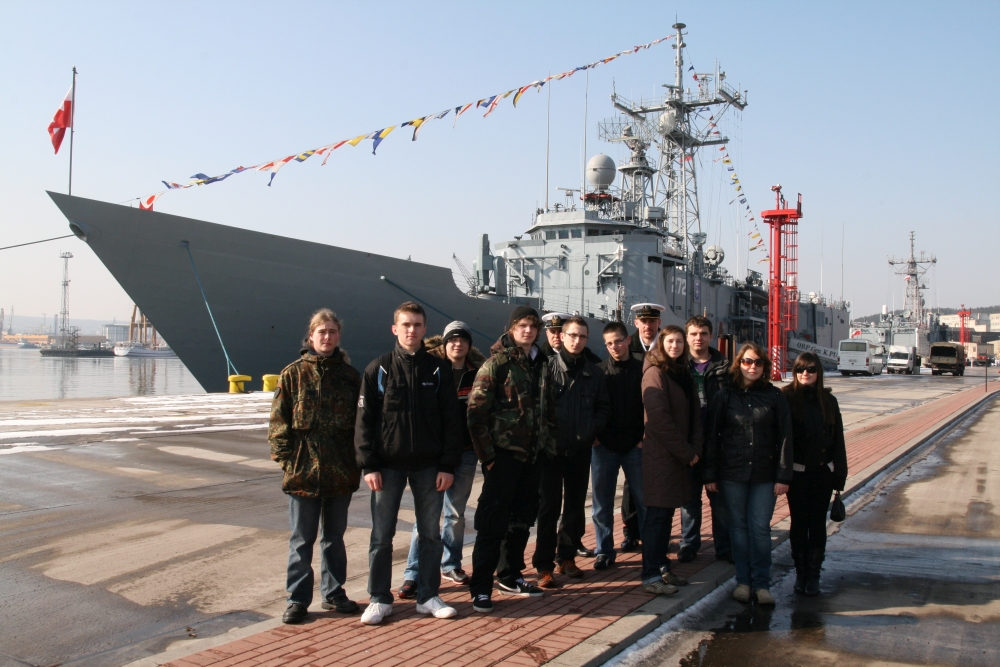 Competitions are a perfect way to learn more on Casimir Pulaski and his times. In addition to having great fun, adventurers who participate in our competitions have the chance to win precious prizes. We organize and co-organize history competitions for children and the youth, and each year we award young artists.
PULASKI'S TWO FACES. The biennial history and maritime competition(Konkurs historyczno-marynistyczny DWA OBLICZA PULASKIEGO)
School children from high schools and colleges from the district of Grojec have been taking part in this competition, organized in cooperation with the vessel of the Republic of Poland ORP "Gen. K. Pulaski," since 2007. The competition consists of three stages. The first one tests students' knowledge on Casimir Pulaski, Poland's navy, and ORP "Gen. K. Pulaski." During the second one, participants submit a multimedia presentation. The third and final stage tests the students' physical skills aboard ORP "Gen. K. Pulaski" in Gdynia. The winner must prove their history and maritime knowledge, IT and graphics skills, and physical abilities. The award is truly spectacular – two weeks on the Baltic aboard a Polish navy ship under constant care and supervision of the crew of ORP "Gen. K. Pulaski." If there is ever a chance to become a sea dog, this would definitely be it!
The next competition starts in the academic year of 2016/2017. Be sure to enter!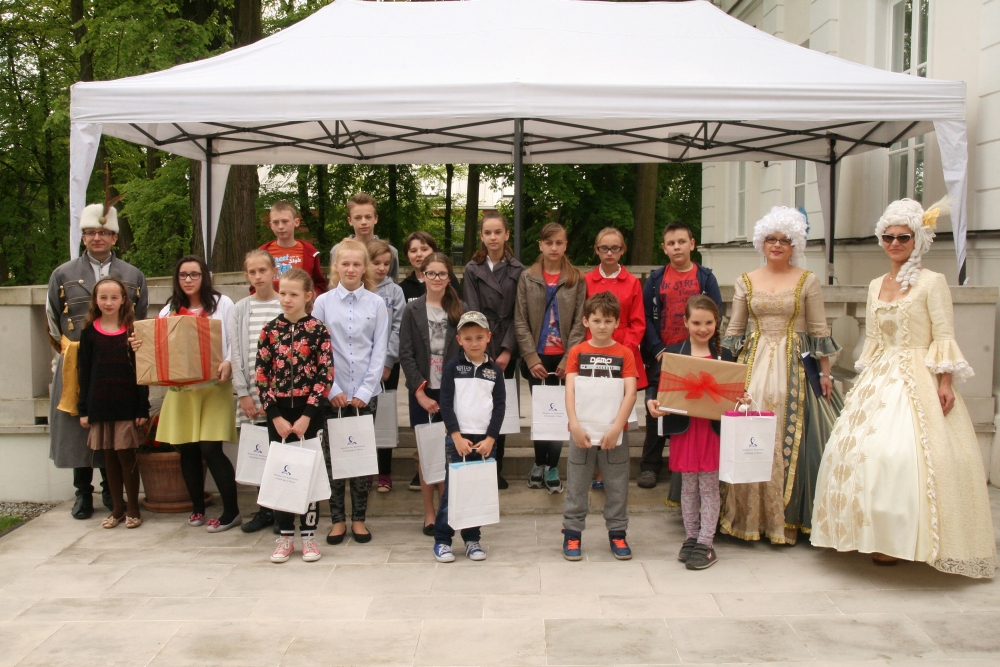 I ran into Mr. Pulaski. A history and art competition
(Spotkalem Pana Kazimierza, konkurs plastyczny)
Youngest school children from the grades 'o' through three (aged 5 to 9) and four through six (aged 9 to 12) annually celebrate Casimir Pulaski's birthday by taking part in this very popular competition. Children not only win precious prizes, but also have the chance to have their art on display outside the school environment. The gallery opens in our Museum, and winners are free to beam with pride in front of their peers, parents, grandparents, and extended family and friends.
Each competition announcement is published on our website and special invites are sent to schools.