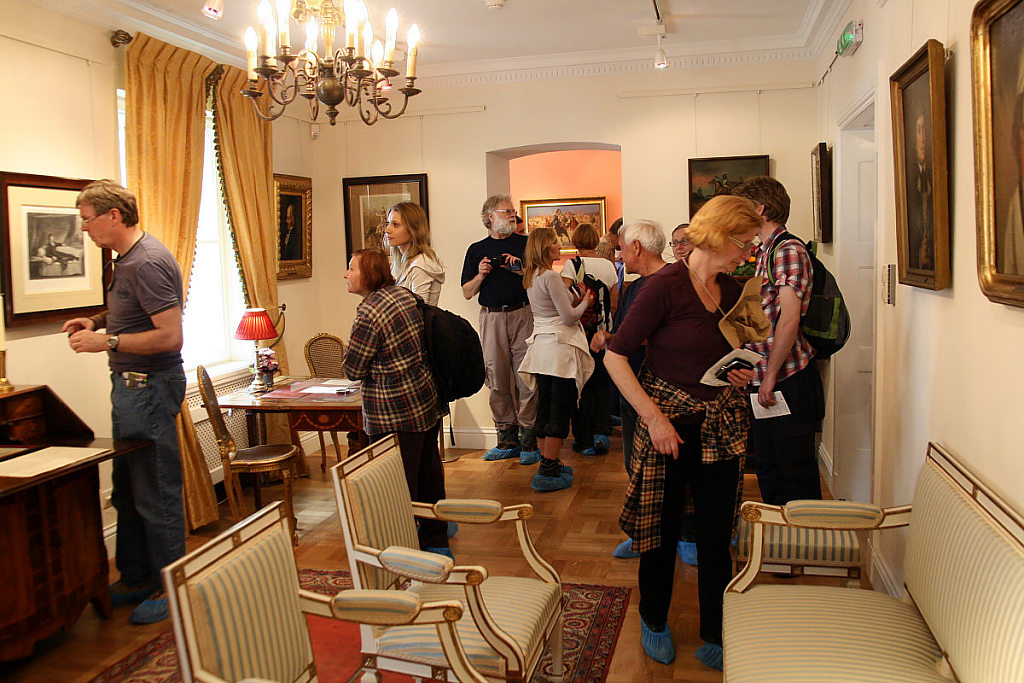 Zespół pałacowo-parkowy w Warce-Winiarcah - Muzeum im. Kazimierza Pułaskiego, to miejsce niezwykłe, oddalone zaledwie 55 km na południe od Warszawy, blisko trasy S7 z Krakowa do Warszawy.
Muzeum czynne jest od wtorku do niedzieli. Do zabytkowego parku zapraszamy codziennie od rana do wieczora.
Pałac Pułaskich to wyjątkowe wnętrza przepełnione zabytkowymi meblami, tkaninami, porcelaną, malarstwem portretowym i batalistyczny, dawnymi sztychami i mapami. Zabytkowy park w Winiarach to połączenie przypałacowego ogrodu z naturalnym środowiskiem rzeki Pilicy, to połączenie klasycystycznej architektury i piękna przyrody. Muzeum, w ramach dbałości o genius loci, przypomina ludzi współtworzących historię tego niezwykłego zakątka. W ostatnich latach zespół pałacowo-parkowy w Warce-Winiarach przeszedł proces rewitalizacji. Serdecznie zapraszamy.