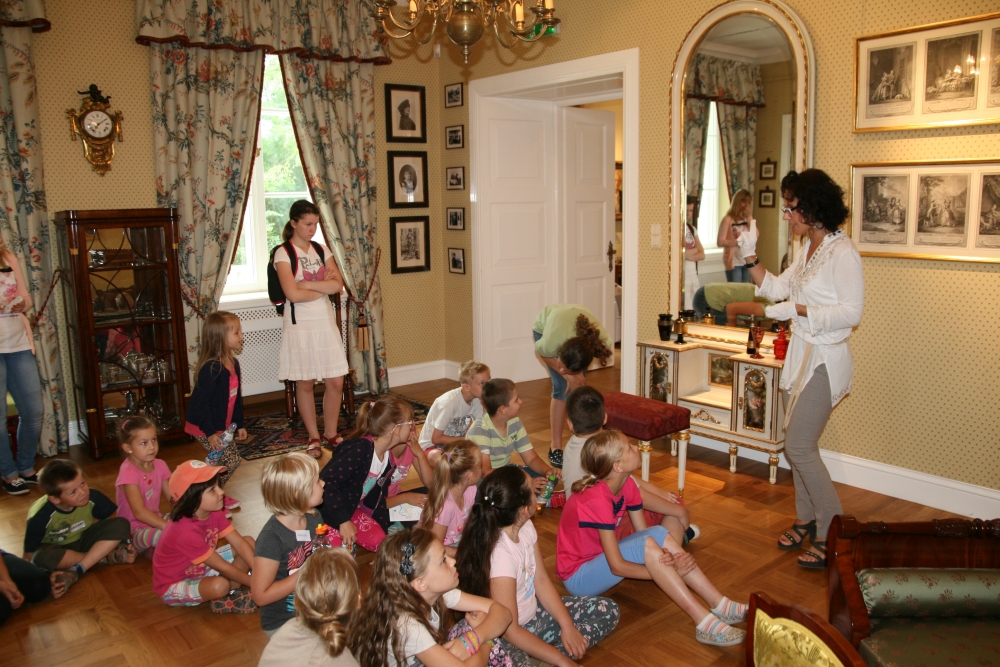 We invite school children attending elementary, middle, high schools, and colleges to take advantage of our museum lessons, meetings hosted in the Pulaski manor and accompanied by a museum tour and/or workshops, and guided hikes in the Museum's park. Students have the chance to work in the environment of the Museum's collections, the library, education room, and park. We have prepared ready educational packages, which are a perfect combination of museum lessons and workshops. Our museum lessons cover Casimir Pulaski, great Polish expatriates in the United States, Bar Confederation, the history and culture of the 18th century, the history of the town of Warka, and events and historic figures with ties to the town and the district of Grojec. Enlist the help of our guides and take a hike in the scenic park, at the same time listening to Warka stories and local legends.
Important information
Bookings can be made at +48 48 667 20 20 or at

rezerwacja@muzeumpulaski.pl

with two weeks' notice or more.
Lessons take from 40 minutes to one hour, with the shortest lessons being designed for preschoolers and school children from grades one to three (aged 6 to 9). Educational packages involving a museum lesson and workshop take up to one hour and forty minutes, and their time can be negotiated with teachers.
The cost of one museum lesson is PLN 60 per group and involves teaching a class by our qualified staff member, handouts, and admission tickets to selected exhibitions or their parts (depending on the topic). Handouts take various forms, from crosswords and coloring books to riddles, and our staff may use props.
If a museum lesson involves touring the entire collection, the group is asked to buy admission tickets. Relevant in case of the lesson entitled "Secrets of an old house. How did people use to live?" and possibly other topics.
We teach classes using selected parts of the permanent exhibition and the park, depending on the topic.

Educational packages for elementary schools
Educational packages for middle schools, high schools, and colleges