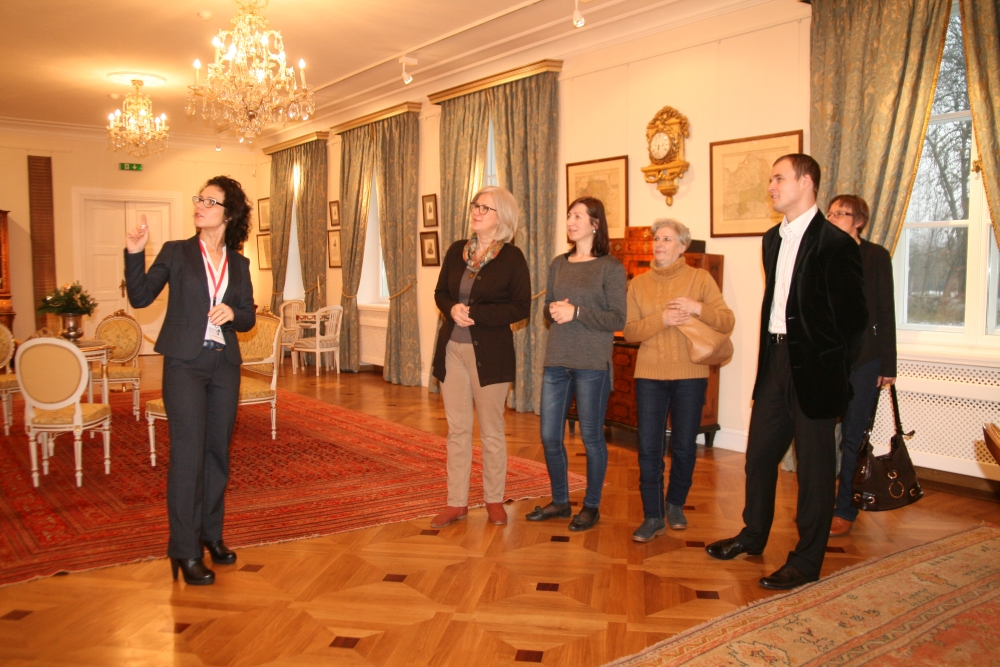 Make your museum and park tour of The Casimir Pulaski Museum in Warka into an unforgettable experience with the help of our guides. Our staff will gladly take you through our permanent and temporary exhibitions as well as walk and talk you through the surrounding park and the town of Warka. Learn more than what is written in your pocket guidebook!
Pricelist:
permanent exhibition guided tour is PLN 80 per group
permanent exhibition guided tour is PLN 40 individual Guests (up to 10 people)
park guided tour is PLN 80 per group
Warka town guided tour (up to 1.5 hrs) is PLN 250 per group
Visitor information:
Our guided tours must be booked with two week advance notice or more.
A guided tour must be confirmed or cancelled 3 to 4 days before the scheduled visit.
To receive an invoice, please leave us all necessary information (business name, full address, including postal code, and your VAT identification number) at the time of booking.
A group is considered to be from 10 to 25 visitors. In order to ensure the safety of the collection in small exhibition rooms, we ask groups not to exceed the maximum number.