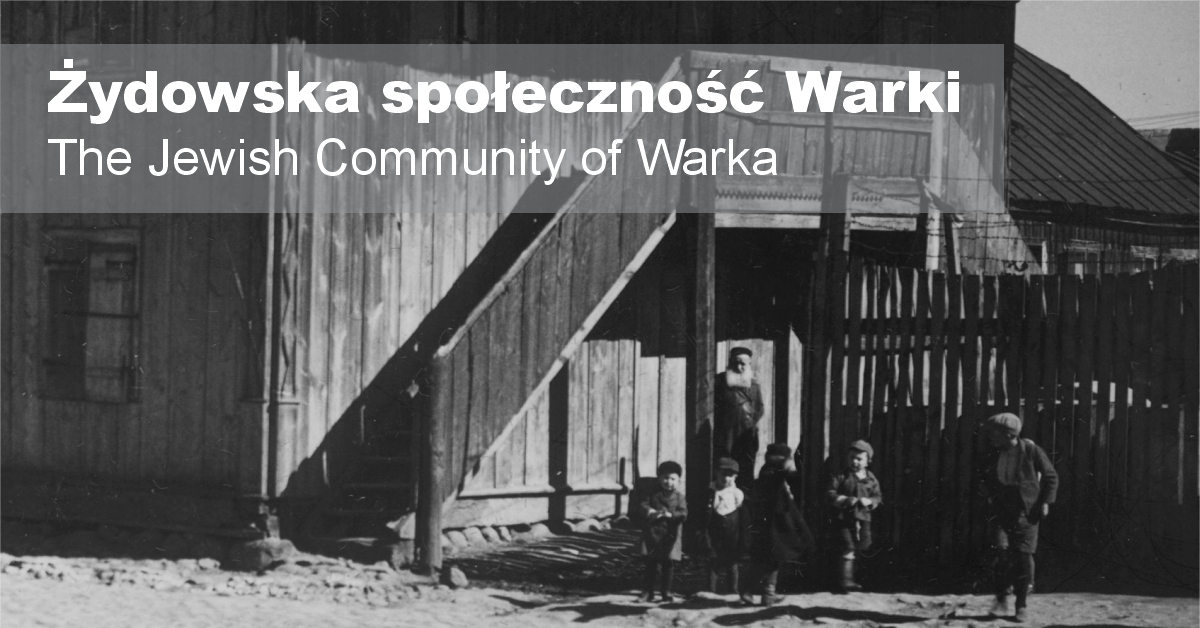 It is with great pleasure that The Casimir Pulaski Museum in Warka invites you to join us for the seminar commemorating the deportation of Jews from Warka to the Warsaw Ghetto on February 21, 1941.
The seminar online, to be held on February 22, 2021 at 11.00 am, is entitled "The Jewish Community of Warka" and shall commemorate the 80th anniversary of the events

The agenda includes:
Guest welcome and introduction by Director of the Casimir Pulaski Museum in Warka Iwona Stefaniak
"The Jewish Community of Warka–between life and death. Their stories and fate in the interwar era and during the occupation" by historian and deputy director of the Historical Research Office of the Institute of National Remembrance in Warsaw Sebastian Piątkowski, PhD
"Warka Hasids" by Head of the Education Department of the Warsaw Ghetto Museum Halina Postek, PhD
"How Janina Zofia Szwarcman remembered Warka;" daughter of Felicja Kohn-Szwarcmanowa and granddaughter of Izaak Boruch Kohn and Chana Gitla Mokotow (read by Jarosław J. Szczepański)
Is the memory of the Jews from Warka fading away?" by historian, journalist, columnist, descendant of the Warka Jews, grandson of Izrael Kohn, great-grandson of Izaak Boruch Kohn from Warka Jarosław J. Szczepański
The seminar is due to last an hour.