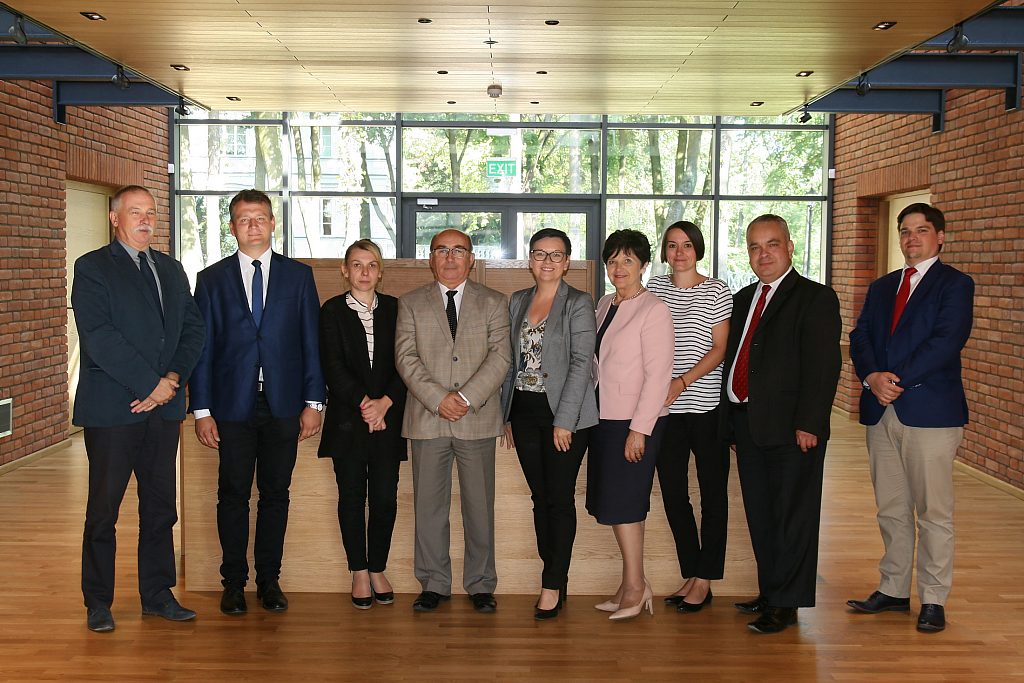 The new Museum Management Board at The Casimir Pulaski Museum in Warka met for the first time on September 19, 2016.
The Board was established by Grojec district authorities for the years 2016-2020 and includes: Grojec District Governor Marek Scislowski; Grojec District Board Member Pawel Siennicki; Head of the Department of Education and Health at the Grojec District Governor's Office Agnieszka Bilska; Warka Deputy Mayor Teresa Knyzio; Historic Conservationist and Head of the Radom Branch of the Provincial Historic Building Conservation Office Marek Figiel; Head of the Culture Section at the Department of Culture, Promotion and Tourism of the Mazovian Province Marshal's Office Slawomir Ignaczak; Art Historian Anna Rudek-Smiechowska, PhD, who specializes in Polish and American history; and Historian, Representative of the Mazovian Branch of the Polish Museum Staffer Association, and Head of the Marketing and Promotion Department at the Museum of Independence in Warsaw Stefan Artymowski, PhD.
At the first meeting, the Board passed a statute and elected Anna Rudek-Smiechowska, PhD Head of the Board. The board members familiarized themselves with matters involving the Museum's current activities. They unanimously approved the 2015 factual and financial reports submitted by the Museum's director and gave green light to plans for 2016. Discussions involved the Museum's 50th anniversary in 2017, and the Grojec District Management Board motioning the Polish Minister of Culture and National Heritage as well as the Mazovian Province Marshal's Office to co-run the Museum. The difficult financial situation in the Grojec district forces the Board to look for other ways to support The Casimir Pulaski Museum. Polish law on organizing and conducting cultural activities allows two entities to "run one of the cultural institutions subordinate to only one of the organizers as an institution common to both" (Article 21(1)(2) of the Act on Organizing and Running Cultural Activity). A decision is pending, and talks will be held with both the Mazovian Province Marshal's Office and the Ministry of Culture and National Heritage. The board members called on the Grojec District Governor and Town Management Board to open a dialogue with Warka Mayor and the Town Council.