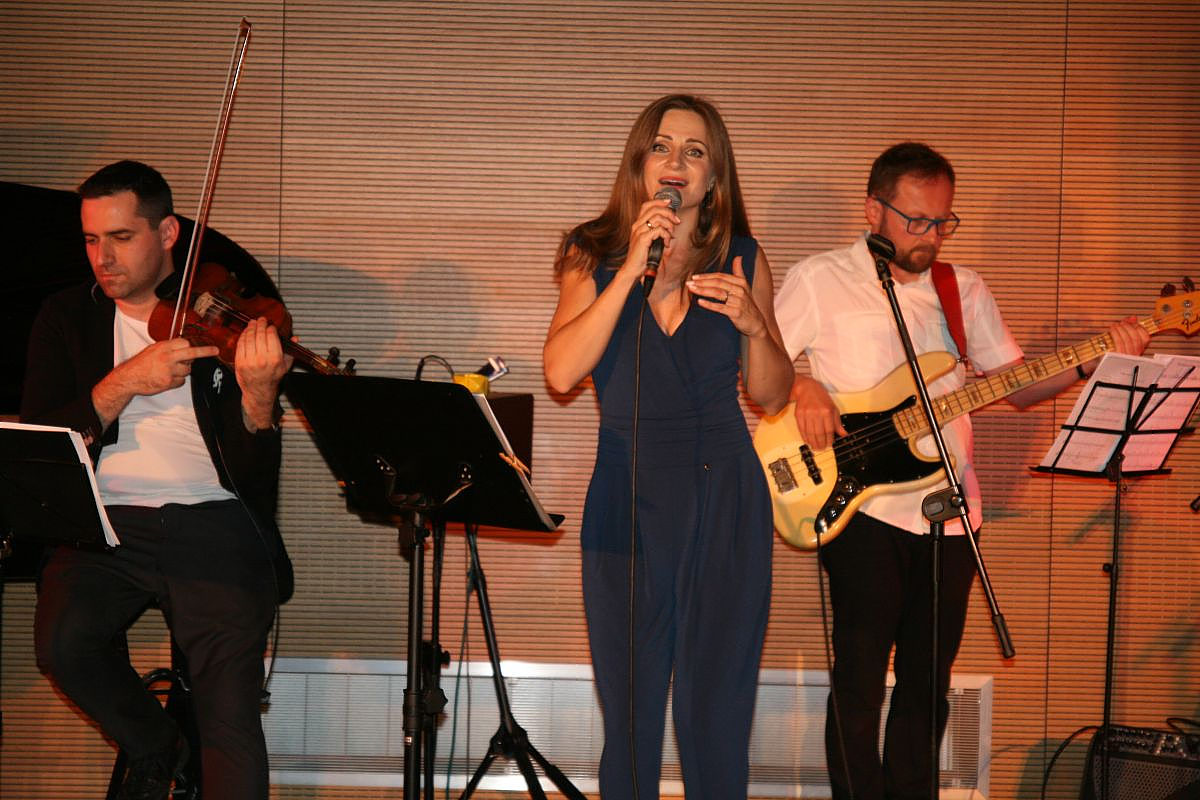 The wonderful ninth edition of the 'Evening with Culture' took place on August 26, 2016. We had the honor to host artists from the Warsaw-based Roma Musical Theater: Anna Sroka-Hryn with band, which performed songs by poet and writer Agnieszka Osiecka in a concert entitled "My ballad" ("Moja ballada").
Anna Sroka-Hryn won the sixth edition of "Remembering Osiecka" ("Pamietajmy o Osieckiej") singing competition in 2003. The artist shared a quote, which inspired her to create the concert. Osiecka once said: "...I will let you in on a secret – sensitivity and tenderness are most important. Not a firm bum, not a beautiful soul, and not the full moon..." ("...Cos ci powiem na ucho: najwazniejsza jest czulosc. Ani jedrne posladki, ani piekna dusza, ani ksiezyc w pelni...").
On Friday night, we had the chance to hear original interpretations of Agnieszka Osiecka's well known and much appreciated ballads: "Don't talk to me about love" ("Byle nie o milosci"), "You are over the lakes" ("Na calych jeziorach Ty"), "Run away heart" ("Uciekaj moje serce"), "I don't want to sleep" ("Ja nie chce spac"). The audience also listened to pieces by Katarzyna Gaertner, Seweryn Krajewski, Krzysztof Komeda, Adam Slawinski, Andrzej Zielinski, Jacek Mikula.
Pianist and composer Jakub Lubowicz is the project manager behind "My ballad." Lubowicz was also responsible for the project's musical interpretations and music in "Don't overlook our love" ("Nie przegap naszej milosci"), lyrics by Grzegorz Wasowski. Dawid Lubowicz played the violin, Marcin Murawski was on bass guitar, and Fryderyk Mlynarski worked the drum kit.
Anna Sroka-Hryn has a wonderful tone of voice, and her charisma and sense of humor spread to our guests, who accompanied her in her songs. The standing ovation seemed to last forever.
Warka audience was second to hear the concert after a performance in Warsaw the day before. We are honored and grateful, and would like to thank the artists and audience for participating in this great cultural event.
Thank you for being a part of the ninth edition of the 'Evening with Culture.'
Marzena Pawlowska