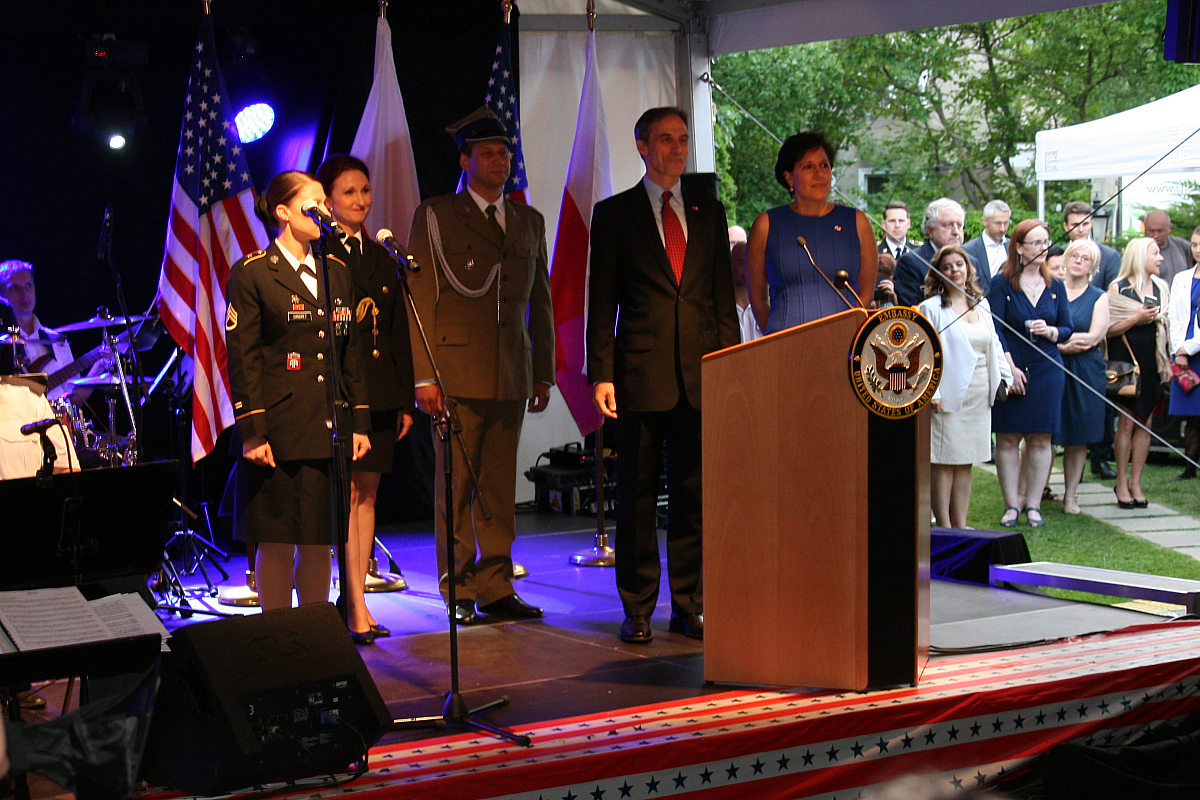 On June 16, 2016, we had the honor and pleasure to participate in the American Independence Day celebrations at the residence of U.S. Ambassador to Poland Paul W. Jones.
The atmosphere during "the United States' 240th birthday" was spectacular thanks to many distinguished guests and the fabulous artistic setting. The hosts, Ambassador Paul W. Jones and wife Catherine, together with the embassy staff pleasantly surprised the attendees, who could cheer on the Polish national team in a UEFA EURO 2016 game against Germany. The Ambassador's call: "Polska gola! (Go Poland!) Happy Birthday USA!" generated enthusiasm among all guests. The American Independence Day was celebrated earlier this year due to the upcoming NATO summit and the accompanying visit by President Barack Obama. We left the event impressed by the speech, sense of humor and hospitability of the recently appointed Ambassador Paul W. Jones.
Our international guests may like to know that the Declaration of Independence (full name: The unanimous Declaration of the thirteen united States of America), whose replica is on display as part of our Museum's permanent exhibition, is a legal document drafted, among others, by Thomas Jefferson. The Declaration laid out the right of the thirteen American colonies to sovereignty and freedom from the rule of British King George III. Adopted on July 4, 1776, during the Second Continental Congress meeting in Philadelphia, Pennsylvania, the Declaration stipulated the right to adopt all legal acts, wage war, and declare peace by the former British colonies in America. The Declaration was the first official statement on what a government should be. It was a universal call on all of humanity. The Museum's copy of the Declaration of Independence can be seen in the Small Reception Room in the Manor, which features Casimir Pulaski in the United States.
We would like to thank Ambassador Paul W. Jones for the wonderful reception. Happy Birthday USA!
Iwona Stefaniak
Director of The Casimir Pulaski Museum