Library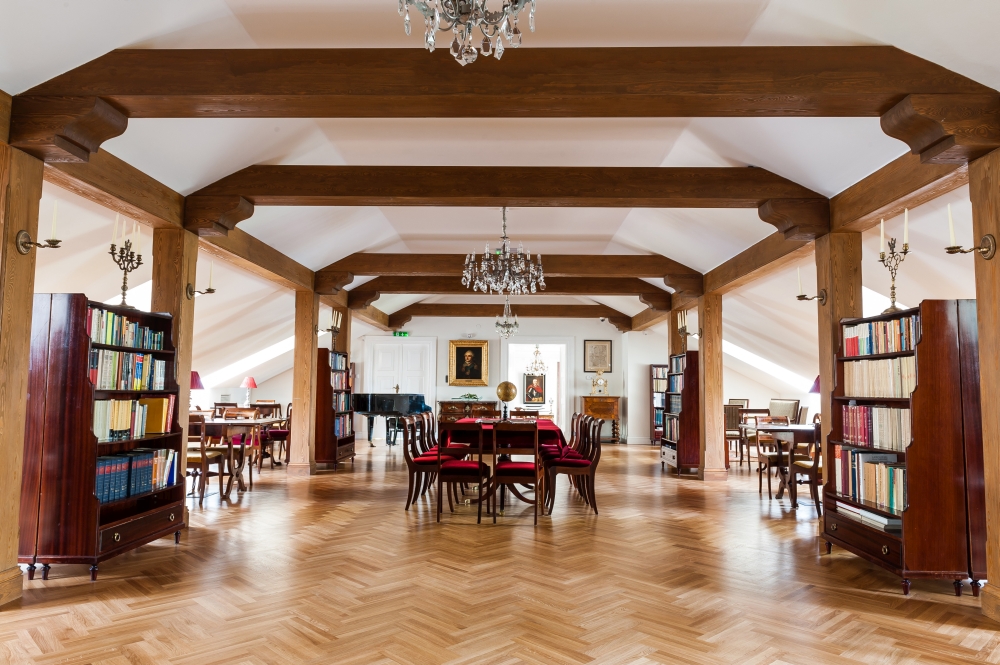 The library collection of Kazimierz Pulaski Museum consists of more than 4.5 thousand volumes. It includes items on the history of Poland and America, art history, classical literature, Polish emigration, as well as dictionaries, encyclopaedias, regionalisms and newspapers. Museum library with a collection of books until 1945 is upstairs, while the reference library with newer books is at the Education-Museum Centre.
Among the collected books there are many highly valuable items, among others one of the few preserved original copy of the Constitution of May 3, 1791, or American comic book about Kazimierz Pulaski from 1941. Library collection is systematically expanded. In addition to books purchased by the museum, there are gifts of private individuals, institutions, and especially Polish Americans. The collections were given by, among others, Loda and Edward Rozanski from Chicago, Edward Moskal, Stanley Naj and Peter Obst. In 2015, the library collection (until 1945) was digitized, and digital reading room was created. Regional library has been separated.
There are meetings with authors and discussion meetings, poetry evenings and chamber concerts held in Pulaski's Palace.
The collection is available to all interested, only in the library, upon notification.