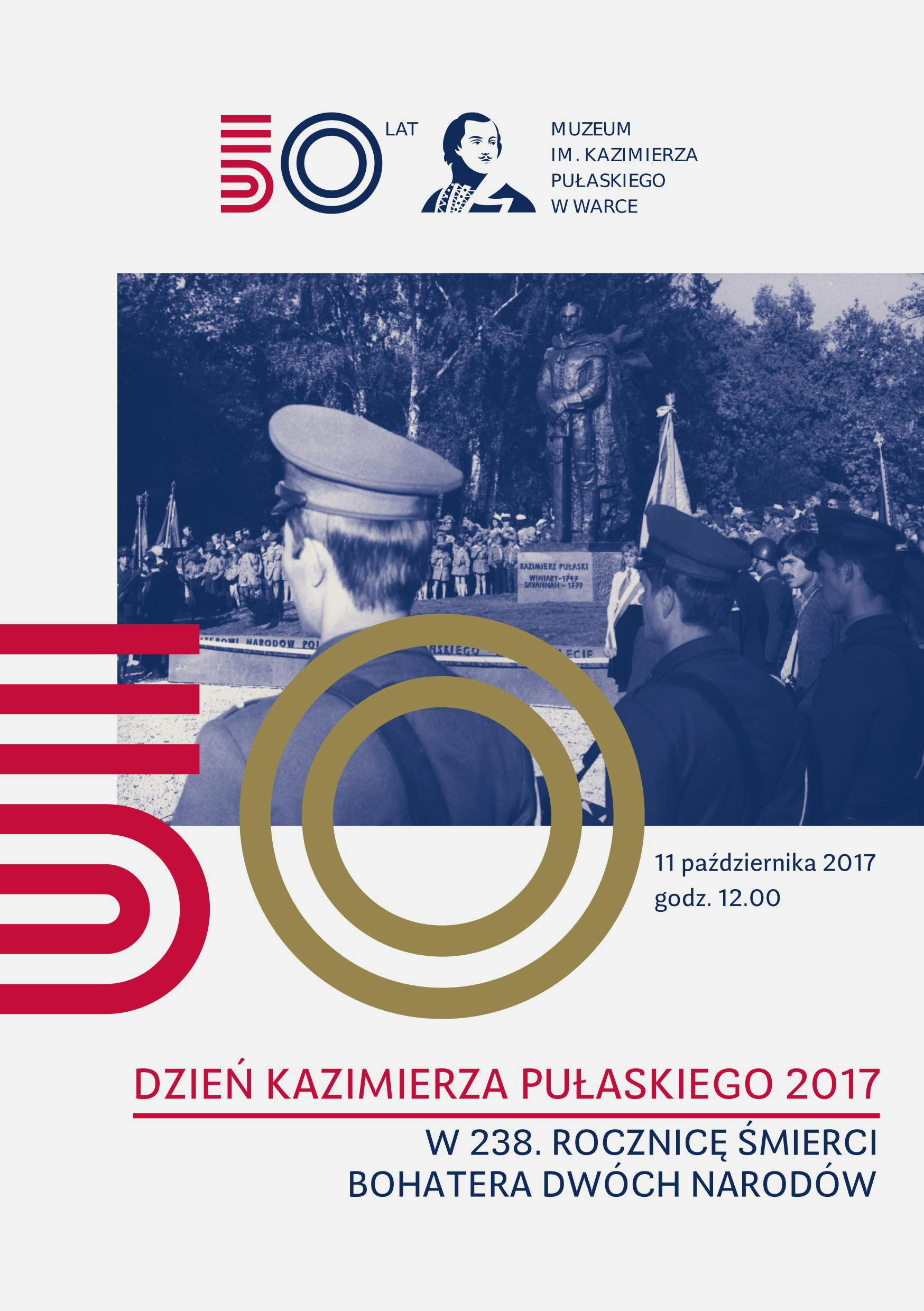 Grojec District Governor Marek Scislowski and Museum Director Iwona Stefaniak wish to invite all to commemorate the 238th anniversary of Casimir Pulaski's death on October 11, 2017.
The official ceremony with the participation of local and national government officials, color guards, and local students commences at 12 at the foot of the Casimir Pulaski monument, with the JW3411 Honor Guard from Ogrodzienice near Grojec officiating.
As part of the ceremony, first graders from the Casimir Pulaski 2nd Public Elementary School with Inclusion Program in Warka are going to be officially admitted into the school and lay an oath in front of the monument to their hero.
We hope you will join us on this festive day to pay tribute to our great compatriot!