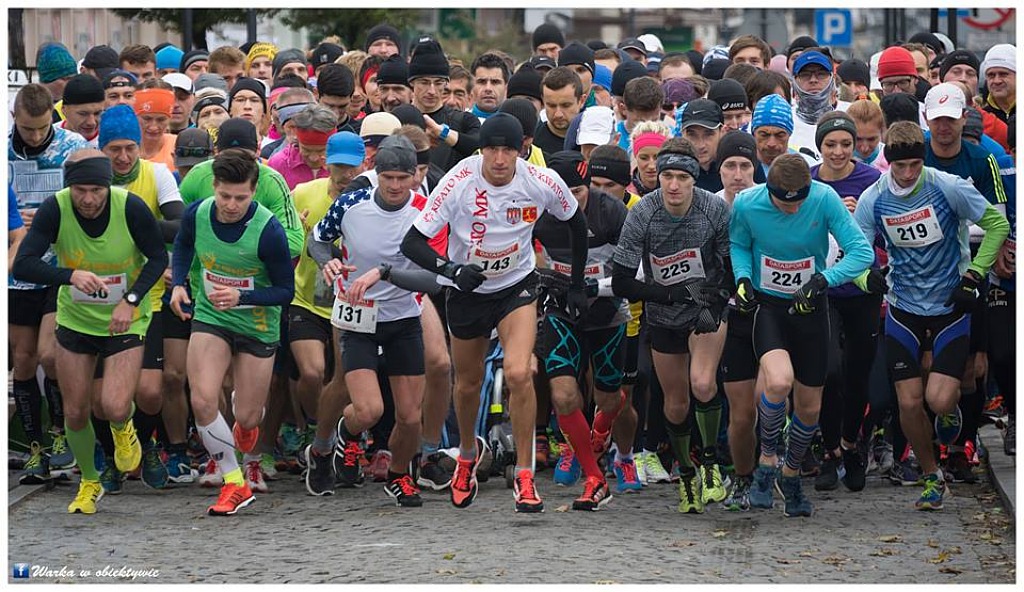 The 14th Pulaski Run started on October 16, 2016, at noon. Over 240 runners, including the PULASKI MUSEUM TEAM, flocked to Warka streets to commemorate the Polish American hero of the American Revolution and prove their skills.
The marathon course included two laps of 5 km (over 3 miles) each and passed some of the biggest landmarks, like the historic park in Warka-Winiary. Given the strong wind and cold weather, the race proved to be harsher than anticipated.
The Pulaski Run followed races for schoolchildren and the youth, which took place in the morning. This year, it also included the first team challenge for Warka businesses, institutions, and organizations. The winners went home with the Cup of Warka Mayor and The Casimir Pulaski Museum Director. PULASKI MUSEUM TEAM, including Janusz Kreczmanski, Bartlomiej Kuna, Marek Rokita and Director Iwona Stefaniak, were in first place!
Museum Tour Guide Bartlomiej Kuna also grabbed another win. He beat all the other Warka runners and won the men 30-39 category. We would like to congratulate all participants and thank organizer Start Pulaski Warka Sports Club (Klub Sportowy Start Pulaski Warka), partners, sponsors, and volunteers for the wonderful event, great sport emotions and amazing promotion of our mutual hero and the Museum's ideals.