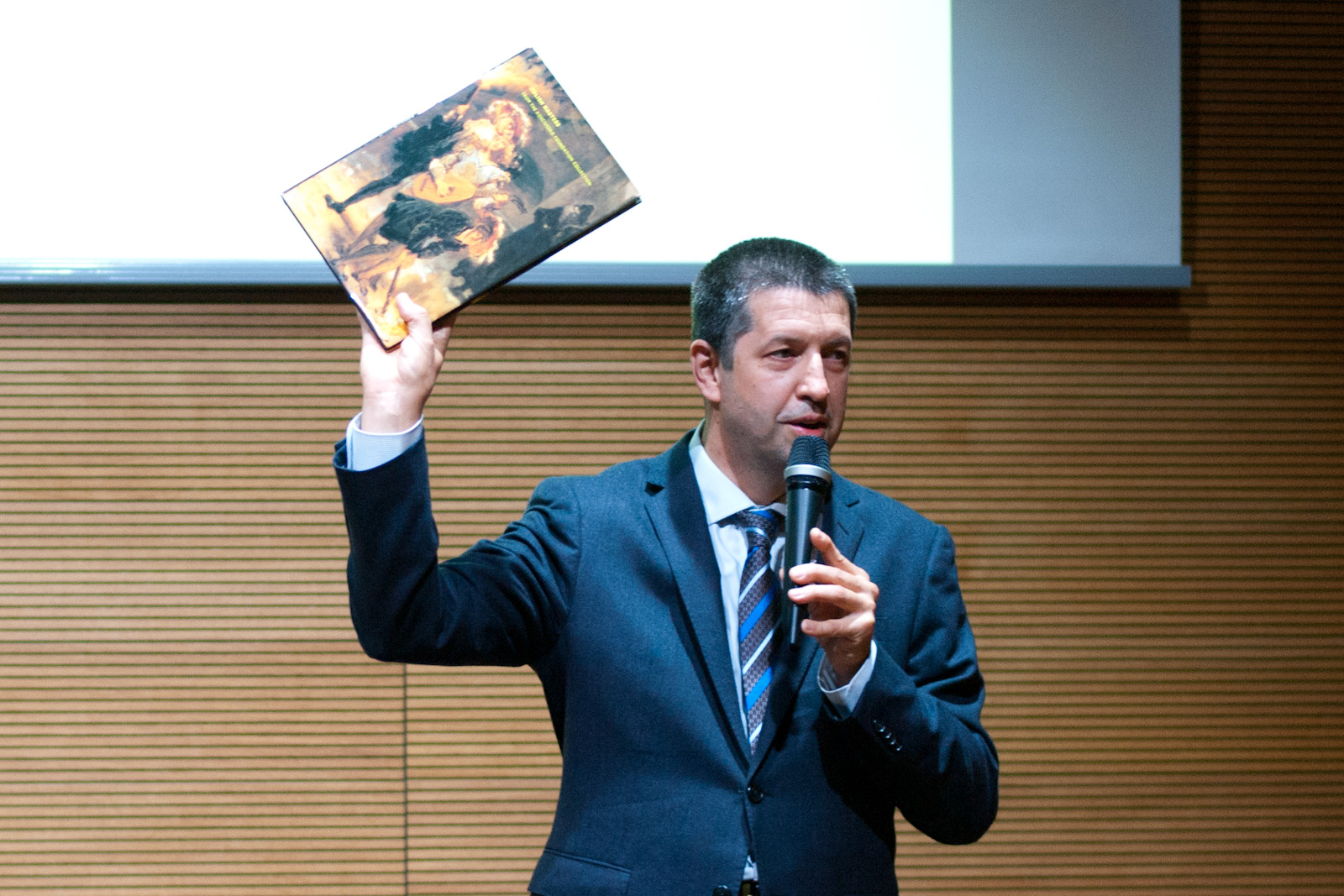 It has been almost a year since an experienced Polish diplomat was elected to serve as President and Executive Director of one of the most buoyant Polish-American organizations – The Kosciuszko Foundation, based in New York City.
Even before the creditable nomination, Mr. Skulimowski had been well known for his dedication to supporting Polish Americans in a wide range of activities, with special emphasis put on financially supporting children in need and Polish-American schools in New York City as well as retrieving stolen works of art moved to the United States during WWII.
During a meeting on October 17, 2017 at our Museum, Mr. Skulimowski explained the foundation's activities and detailed their flagship program connected with supporting students and researchers, including individuals from Poland. He stressed that the Foundation spends over one million dollars a year on scholarships for Polish and American students and a researcher exchange program involving both countries. The list of former Kosciuszko Foundation scholars includes: Leszek Balcerowicz, Norman Davies, Edward Rowny, Magdalena Abakanowicz, Karol Estreicher, Andrew Nagorski, and Wiktor Osiatynski.
It is worth noting that the year 2017 marks the bicentennial of Tadeusz Kosciuszko's death. Mr. Skulimowski's visit to The Casimir Pulaski Museum in Warka fits perfectly with a series of lectures and film screenings that the Foundation has been organizing to commemorate this great Pole and his distinguished countrymen: Pilsudski, Maczek, Pulaski, Karski, and Anders.