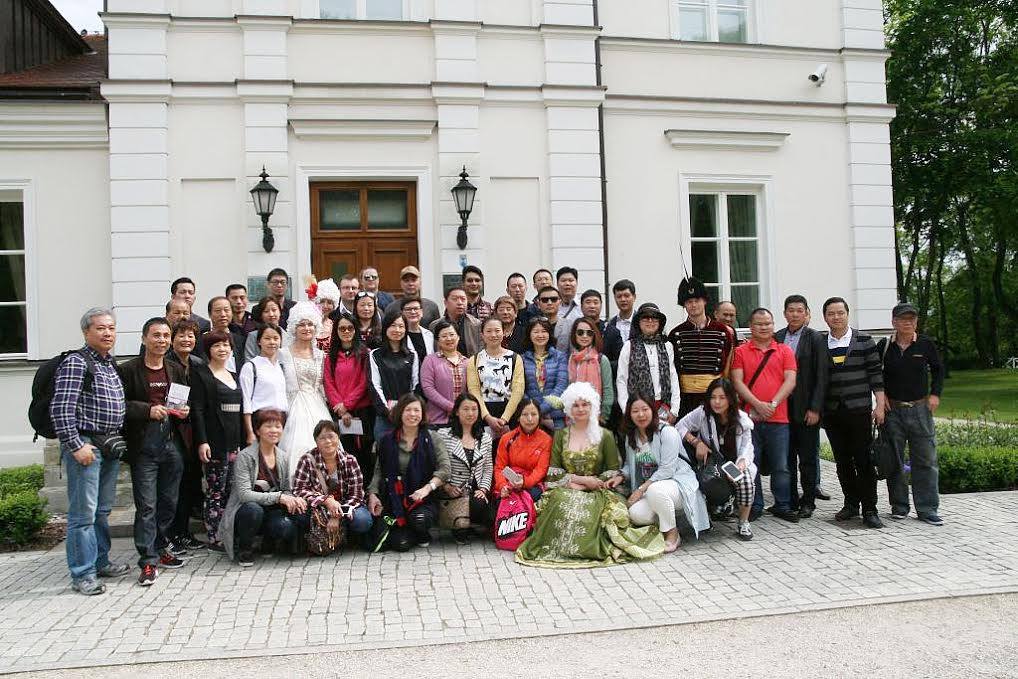 On May 20, 2016, the Museum hosted a group of food producers from China, who had arrived in Poland to take part in the CHINA AGRI FOOD FAIR (POLAND). The fair attracted 100 agribusiness companies from China.
Fifty delegates from Fuzhou, China were able to visit the Museum and the district of Grojec, known as the biggest orchard in Europe, thanks to the mutual effort of the Polish-Chinese Economic and Cultural Association (Polsko-Chinskie Towarzystwo Gospodarczo-Kulturalne) and the Grojec district authorities. They met local government officials, including the District Governor Marek Scislowski, saw local orchards, and visited local companies producing unclarified juices. In the afternoon, the guests arrived at the Casimir Pulaski Museum in Warka and Warka Brewery. After touring the Museum, the producers visited the Museum and Education Center, where they listened to a short concert by Mateusz Miziolek from Warka, who played compositions of Frédéric Chopin.
We would like to thank all involved for organizing this unusual meeting.