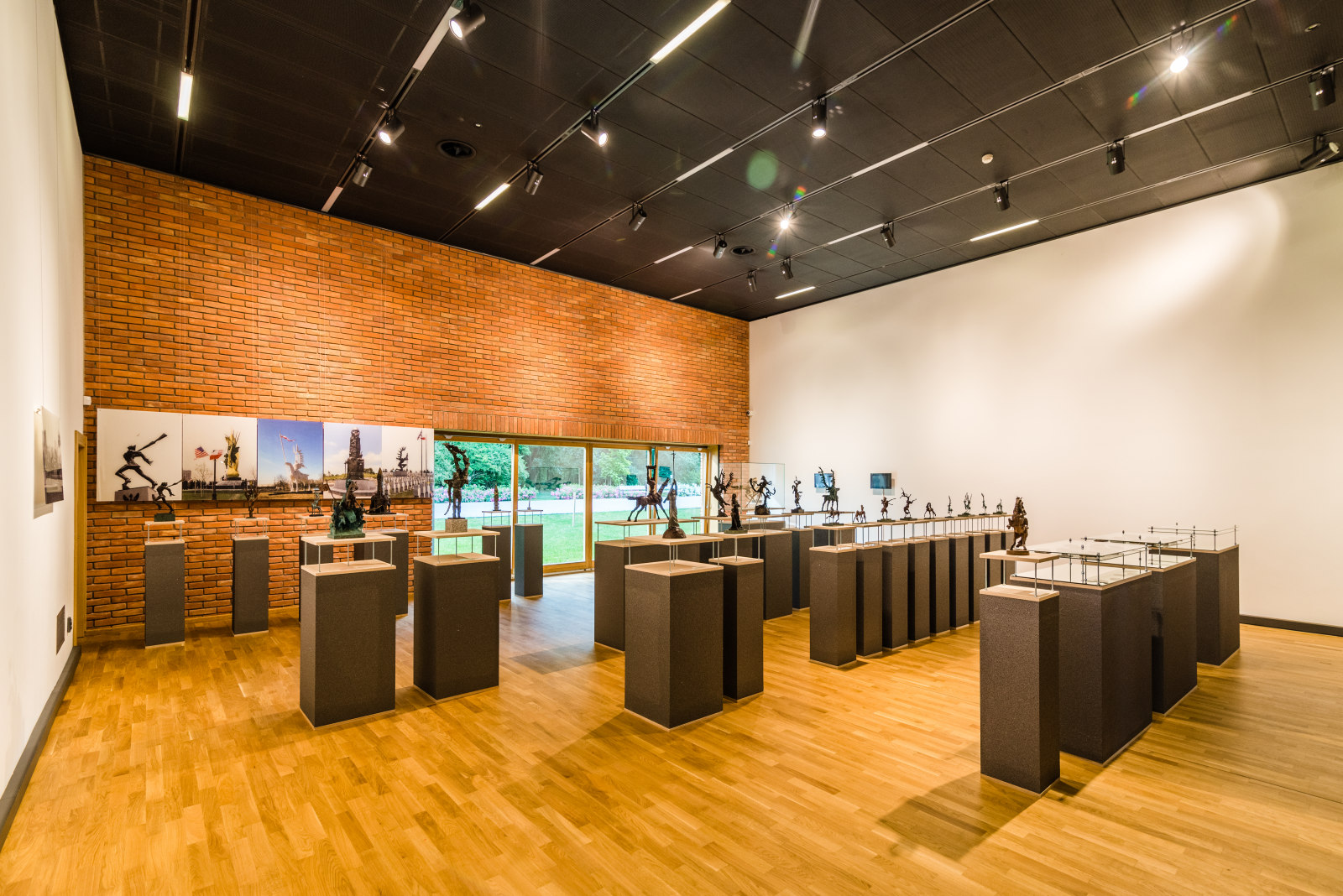 Art lovers have another two months to visit the exhibition by Polish-American artist Andrzej Pitynski.
The exhibition is designed to commemorate the 50th anniversary of the Casimir Pulaski Museum in Warka and was organized in cooperation with the National Center for Culture in Warsaw. Its theme fits perfectly with the almost 50-year-long series of exhibitions dedicated to Poles living and working in the United States.
The exhibition is located in the temporary exhibition section at the Museum and Education Center and can be toured during normal working hours, i.e. from 10 am to 5 pm from Tuesday through Friday and from 10 am to 6 pm on Saturdays and Sundays.
The exhibition comes highly recommended, so we invite everyone to come and see for themselves!
ADMISSION FREE
The works on display come from the collections of: Andrzej Pitynski, Andrzej Pitynski Museum in Ulanow, Polish Army Museum in Warsaw, and private collectors.