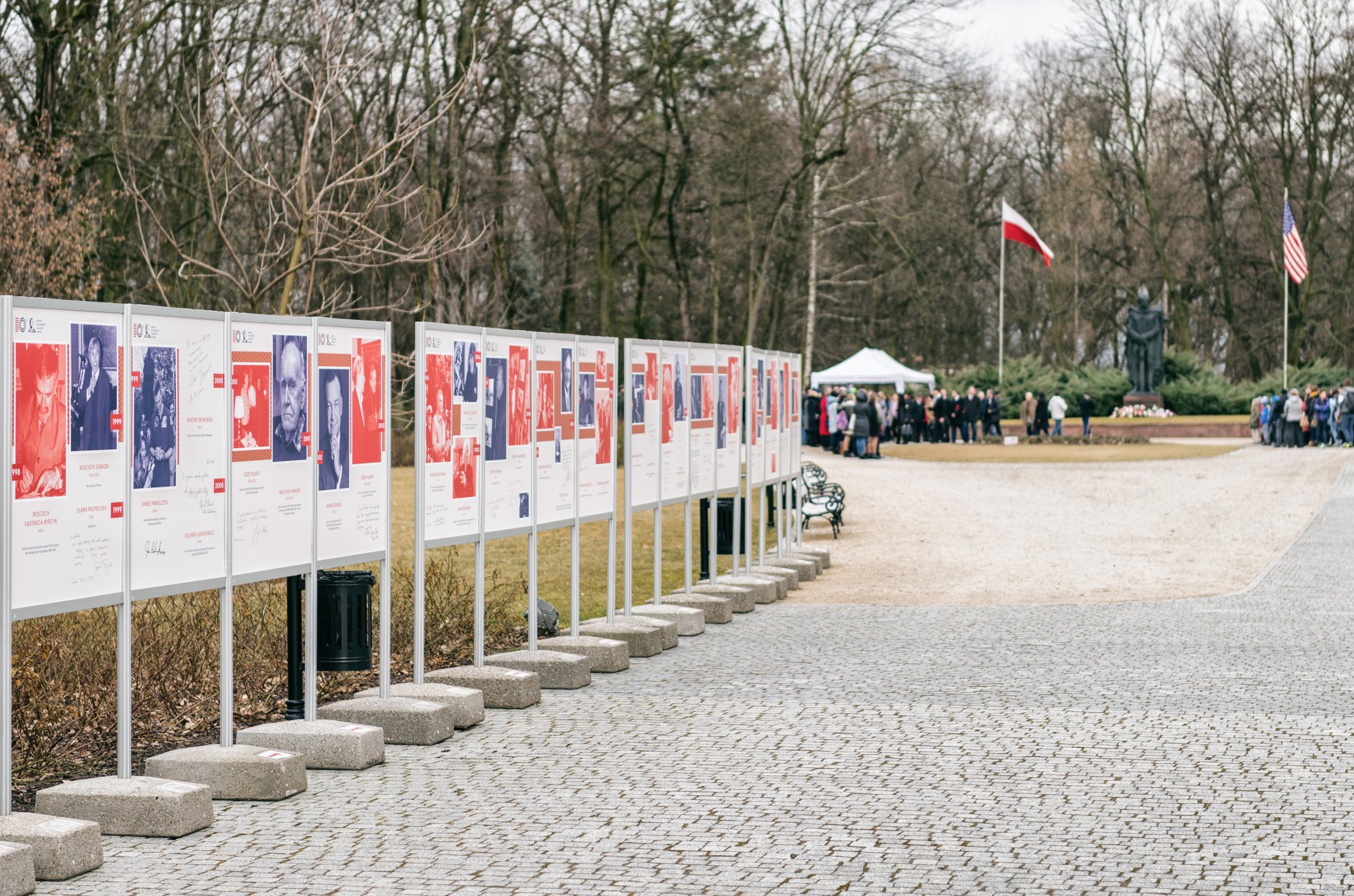 The open-air exhibition entitled "I was here in... 1967-2017" (Byli tu... 1967-2017) opened on March 6, 2017 in the Warka-Winiary park at the Museum.
It is designed to commemorate the 272nd Casimir Pulaski's birthday anniversary and explores the lives of famous patrons from the worlds of culture, art, politics, and literature, who visited us over the 50 years of the Museum's existence.
"I was here in... 1967-2017" features old photographs and pages from the Museum visitor's book. The exhibition is open to all guests visiting the Museum during this year's high season (until the end of October 2017).

Fot. Rafał Donica