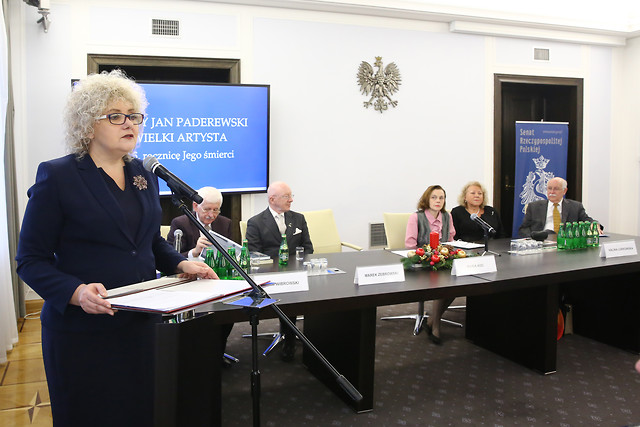 On December 19, 2016, the Polish Senate hosted a conference entitled "Great Artist Ignacy Jan Paderewski," organized by the Deputy Speaker of the Senate Maria Koc and the Head of the Commission on Emigration and Communication with Polish Expatriates, Senator Janina Sagatowska.
The conference was held to commemorate the 75th anniversary of the death of the prominent pianist, composer, politician, and patriot. Additionally, the event was to promote Paderewski's works, and various national and international initiatives aimed at honoring this great anniversary.
The guest list included representatives from numerous fields connected with Paderewski: Prof. Adam Wibrowski from Paris, Prof. Marek Zebrowski from California, Prof. Hubert Rutkowski from Hamburg, Germany, principals of schools and chairpersons of philharmonics who have adopted Paderewski's name, musicians, and other initiators who have devoted their lives to promoting this great Pole. The Casimir Pulaski Museum was represented by Director Iwona Stefaniak.
za: www.senat.gov.pl, foto Katarzyna Czerwińska