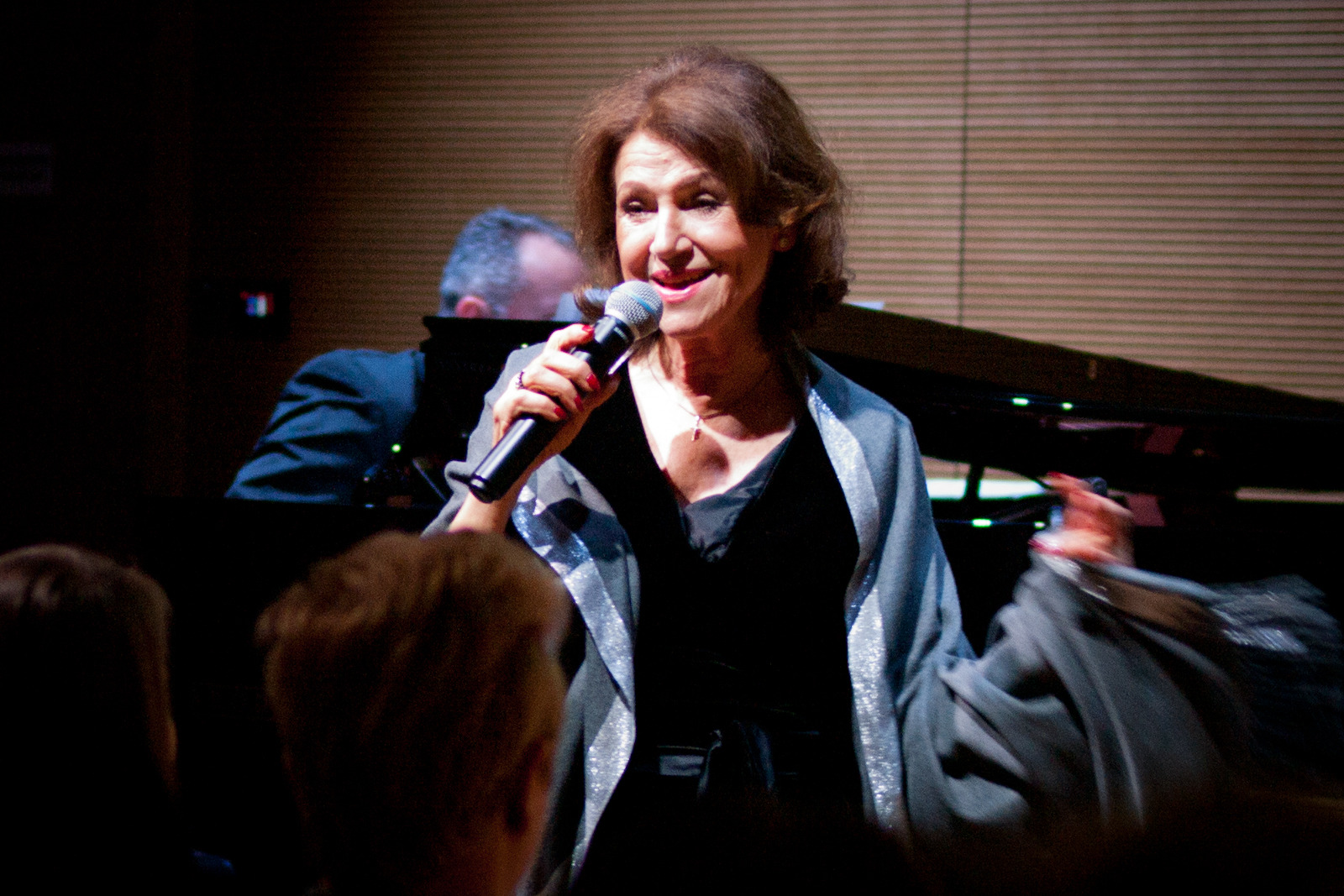 On Sunday, November 19, 2017, the Museum saw a concert by Halina Frackowiak, a true star of the Polish music scene, accompanied by Tomasz Filipczak on the piano.
Halina Frackowiak made her debut at the age of 16 at the 2nd Young Talent Festival (Festiwal Mlodych Talentow.) She has worked with such bands as: Czerwono-Czarni, ABC, Tarpany, and Drumlersi. In 1972, she launched her solo career. She is one of the brightest stars of the 1970s and 1980s Polish pop music scene. This singer, composer, and lyricist has recorded more than 20 CDs and tapes, and performed in many concert halls in Europe, the United States, and Canada. Her music remains popular today, with crowds flocking to hear her.
Thus, a number of music lovers gathered at the Casimir Pulaski Museum concert hall, and the room was filled to the brim. The audience listened to both well known and liked hits like "Anna juz tu nie mieszka" (Anna does not live here anymore,) "Badz gotowy do drogi" (Be ready to go,) Dancing Queen" and "Napisz prosze" (Please write to me.) The concert abounded in lifelike lyrics, emotional interpretation, and mastery. Frackowiak received great applause for the famous "Summertime." The artist interwove songs with comments, in which she recalled her mentors, friends, lyricists, and composers (Janusz Kondratowicz, Jaroslaw Kukulski, Zbigniew Wodecki,) who continued to make it to the top of the 1970s and 1980s charts.
Halina Frackowiak has spent 50 years on stage and she giddily envisages another 50! She does not attempt to hide her age nor does she pretend to be somebody else. The audience appreciated it and gave the artist a warm welcome, clearly moving Frackowiak with cordiality.
The 16th Evening with Culture went down in history and, as always, was an inspiring encounter. We are looking forward to the next one.
Evenings with Culture Partners:
Angelika and Jaroslaw Nowociel
Warszawska Wytwornia Wodek KONESER
(KONESER Warsaw Distillery)
Photos by Maciej Kordas