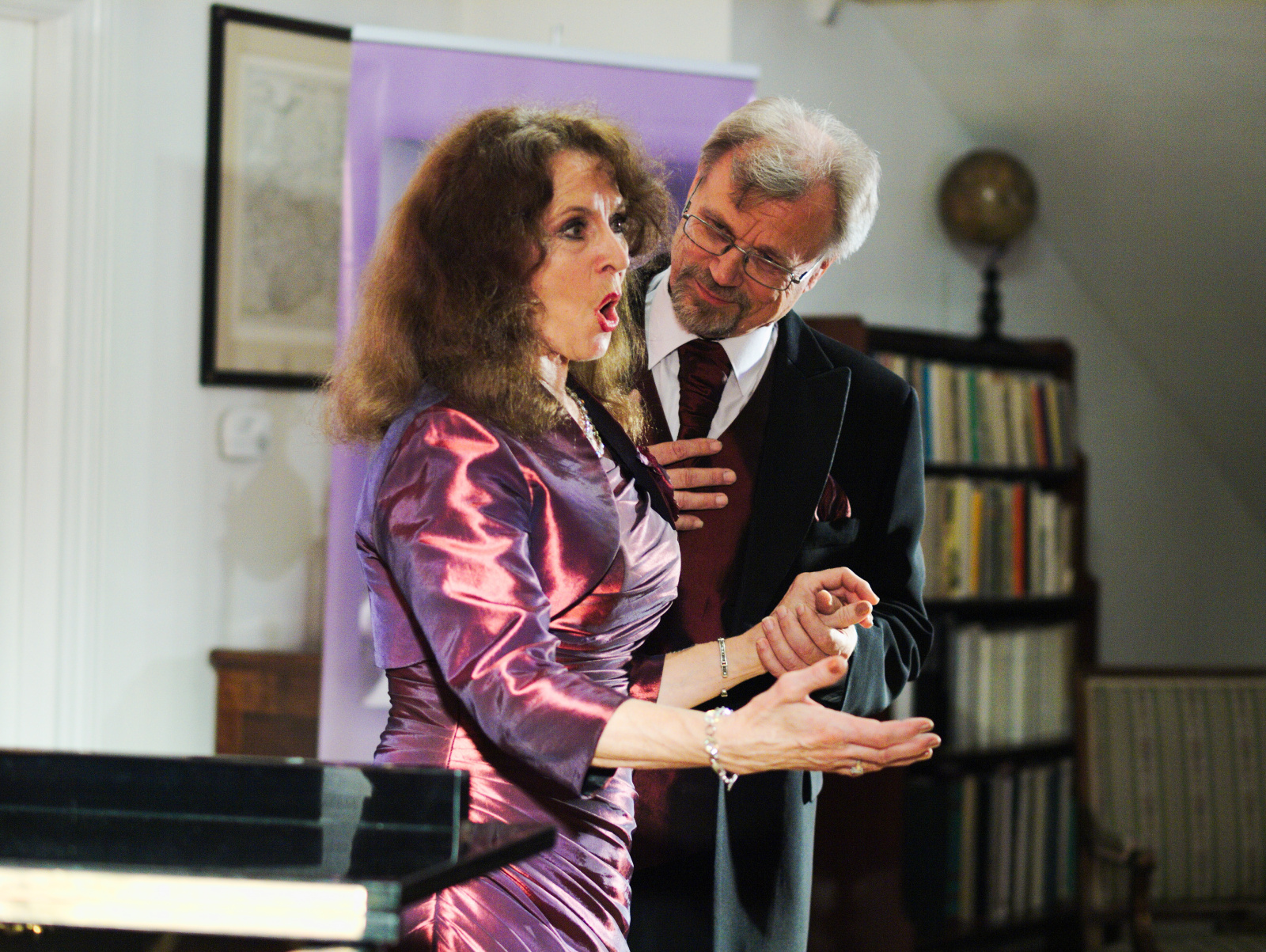 Our long-standing concert series entitled Evening with Culture has become an integral part of Warka's cultural life. September 24, 2017, marked its 15th edition.
This time, Warsaw-based artists brought back fond memories connected with life and work of opera singer Bogna Sokorska, called by many a "Warsaw Nightingale." Sokorska performed on stages in the entire world, where her coloratura soprano truly shone. Ryszard Morka (bass), Grazyna Madroch (coloratura soprano), Ewelina Kliczkowska (flute), and Adam Sychowski (piano) paid an emotional tribute to their expert tutor, alongside the master of ceremony, actor Tadeusz Lempkowski.
Coloratura soprano is known for its high upper extension. Due to its dynamic nature, characterized by fast vocal coloratura, artists have to put not only their musical ear to the test, but also prove great craftsmanship. Bogna Sokorska was one of few such voices in Poland and the world. For that reason, the artist would perform on the biggest stages in Poland (such as the Warsaw Opera) and abroad (among others in the USA, former Federal Republic of Germany, and Czechoslovakia).
Sokorska would rarely step inside a recording studio, and released only a few albums. One of them entitled "The Voice of Bogna Sokorska" was recorded in London in a record-breaking time of 6 hours. Mrs. Sokorska was also a great educator. Her students remember her and keep her memory alive. The presence of Bogna Sokorska was therefore felt throughout the concert. The performers brought pictures of the artist and played relevant recordings, proving that she deserved to be called a nightingale. Maestra Sokorska had a vivid, dynamic voice with an interesting, even superhuman voice. Normal people cannot sing like that; nightingales – maybe.
During the concert in Warka, the artists performed a series of Bogna Sokorska's favorites: compositions by Tchaikovsky, Mozart, Moniuszko, and Bellini. Ryszard Morka and Grazyna Madroch excelled at vocal pieces, and Ewelina Kliczkowska and Adam Sychowski presented their outstanding musical instrument skills. Actor Tadeusz Lempkowski would use the intervals to tell the gathered about the life and work of Bogna Sokorska. He spoke about her private and professional life, and shed some light on the artist's numerous successes, stressing how the singer would often have to make hard choices, juggling family life and career on stage.
It is important to note that history is coming full circle, with Bogna Sokorska visiting our Museum in the 1970s to have a concert.
The Museum wishes to thank the artists and our loyal audience for this magnificent event.