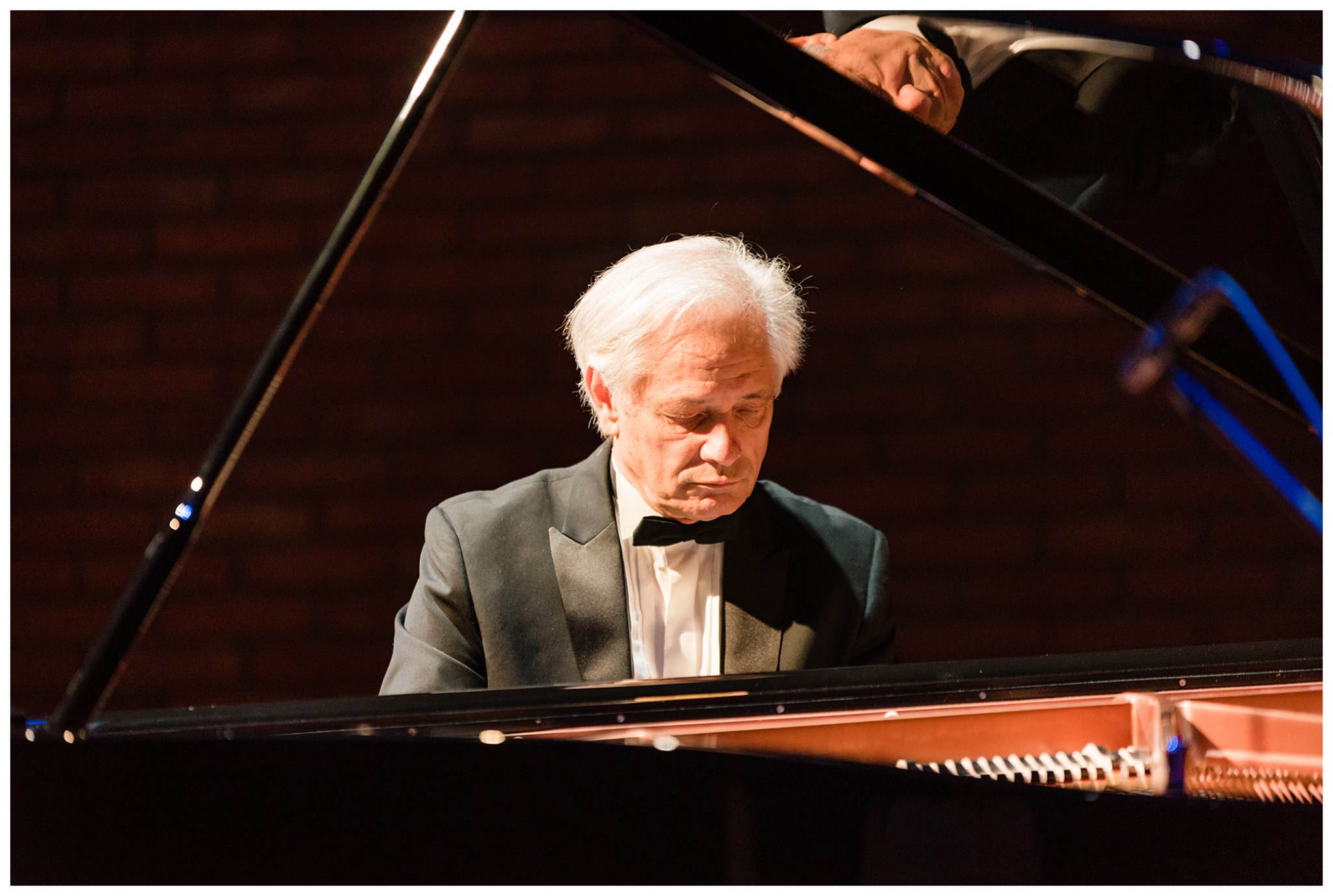 On September 8, 2017, the Museum and Education Center hosted a piano recital by Marek Drewnowski. Mr. Drewnowski is a deserving pianist, conductor, and educator. He has played in the finest concert halls in Europe, the United States, Japan, and Turkey.
Currently, Mr. Drewnowski is a professor at Hacettepe University in Ankara, Turkey, where he works in the Composition and Conducting Department. In January 2016, President Andrzej Duda awarded him a professor's title. Mr. Drewnowski comes back to Warka and its environs whenever he is in Poland. He has a manor in Dylew (about 25 miles east of Warka), where he rests and spends time with his family.
The concert left Warka audience greatly impressed. Mr. Drewnowski's technical skill in connection with his immense talent allowed him to interpret the wonderful compositions with uncanny freedom and took the audience to a different world. During the first part, the artists played compositions by Frederic Chopin: Scherzo Op. 39 No. 3 in C sharp minor, Nocturne in F Major Op. 15 No. 1, and five mazurkas Op. 41 and 68. Later, Mr. Drewnowski performed wonderful sonatas by Domenico Scarlatti as well as songs by Frederic Chopin and Franz Liszt.
We would like to thank Prof. Drewnowski for the wonderful concert and our audience for the warm welcome and attention.