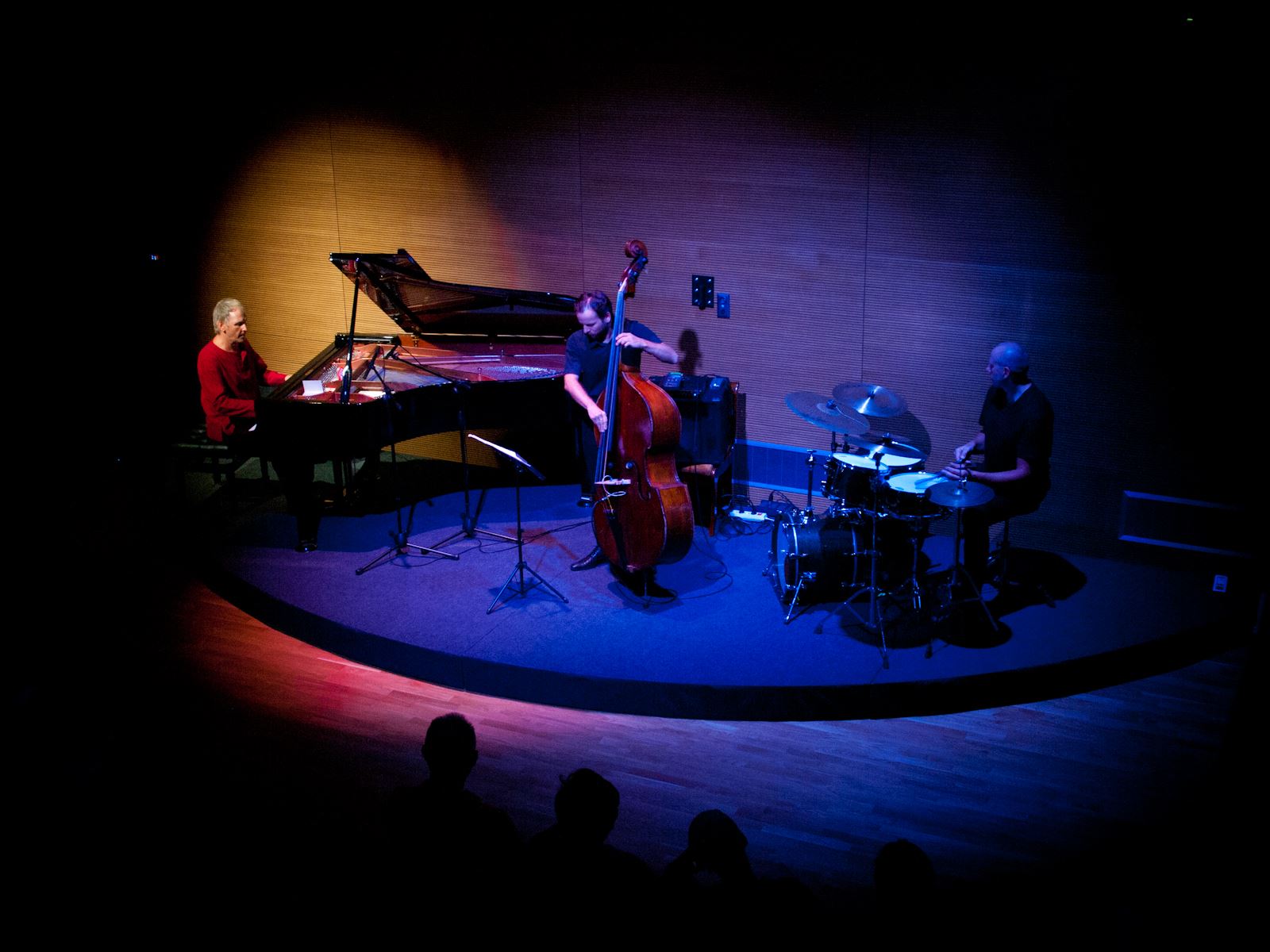 On Friday night, August 18, 2017, the "Muzzeum Jazz" concert at out Museum featured Artur Dutkiewcz Trio, including Artur Dutkiewicz (piano), Michal Baranski (contrabass), and Grzegorz Grzyb (drums).
The artists took the audience on a musical journey down their own souls. They played songs from their last album entitled "Traveler," but also some of their older pieces as well as own arrangements and interpretations of foreign songs. Czeslaw Niemen's "Do You Still Remember Me?" (Czy mnie jeszcze pamietasz?) proved a real hit with the Warka audience.
Artur Dutkiewicz Trio is well known for being a group of jazzmen living out of suitcases. Therefore, it came as no wonder that their concert included motifs from the musical worlds of India, Africa, the Balkan States as well as folk obereks and mazurkas. Despite the various interpretations, the artists managed to preserve cohesion. They derived real joy from sharing their music with the audience, and the audience felt that. The listeners appreciated Artur Dutkiewicz's virtuosity and the excellent skills of the accompanying artists. Contrabassist Michal Baranski makes playing seem so easy that you almost do not notice the long years of practice and talent resulting from being born to a musical family. Drummer Grzegorz Grzyb stunned the audience with a final solo performance, when he used drumroll to imitate the sound of rain and storm.
Artur Dutkiewicz Trio is making jazz history, and there is no doubt in our minds that they will go down in world music history. Following the concert, the musicians toured the Museum. Noteworthy is the fact that this was not Artur Dutkiewicz's first visit to our Museum. The artist has performed during Muzzeum Jazz several times.
Our partner for the event was Warwin S.A.