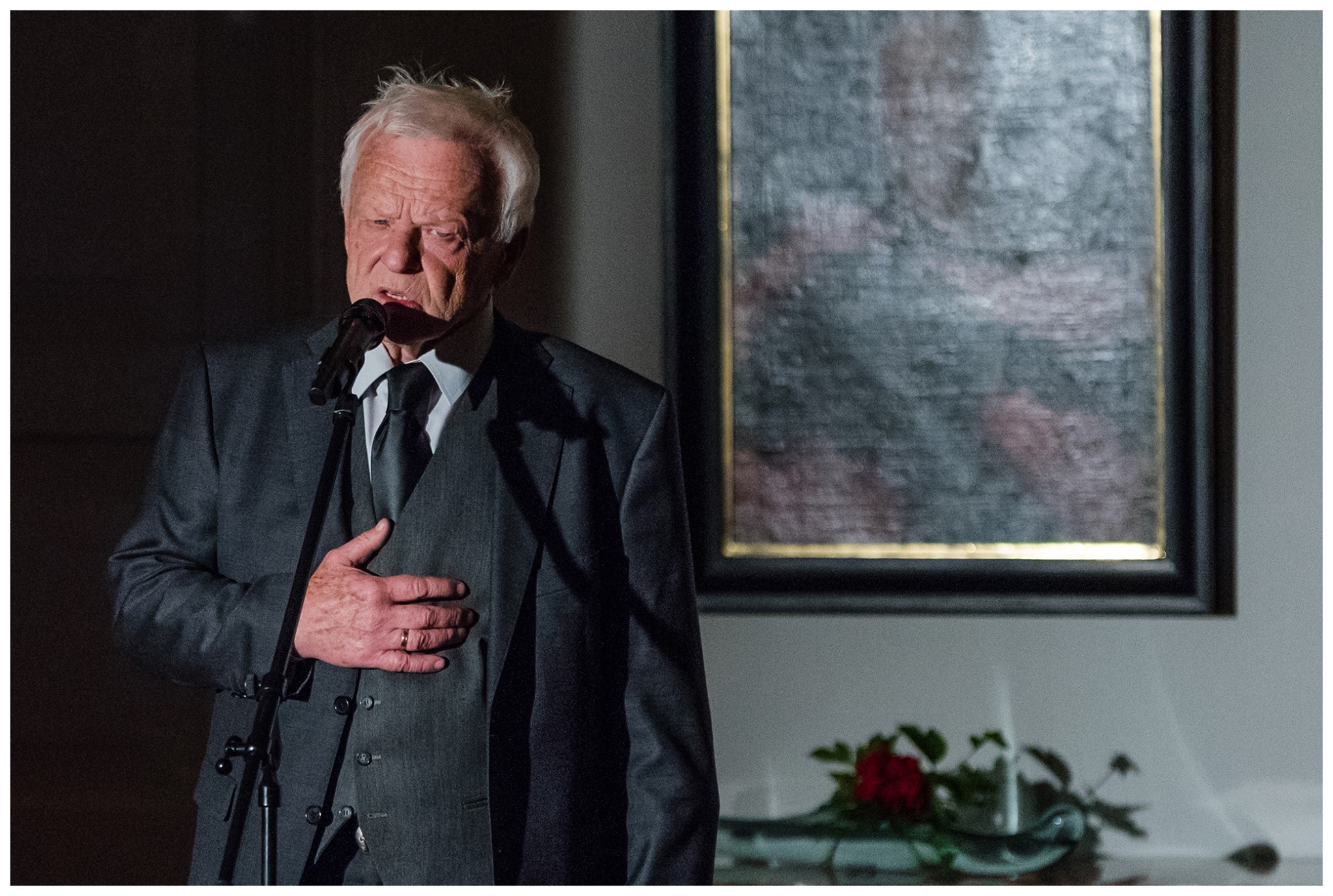 The 14th "Evening with Culture" on June 3, 2017, featured a prominent actor and comedian Marian Opania. The artist is widely recognized for his many wonderful roles at the cinema and movie theater as well as on comedy stages throughout his long career.
Saturday's performance entitled "What fascinates me" (Moje fascynacje) included pieces which have influenced the artist himself and shaped his career path. Opania would often revisit monologues by Polish poet, journalist, and playwright Antoni Slonimski and witty one-liners by Polish writer, journalist, and satirist Marcin Wolski, to name a few. Opania's newest musical project also embraces songs by Belgian singer and songwriter Jacques Brel, Russian bard Bulat Okudzhava, Leonard Cohen, Russian singer and songwriter Vladimir Vysotsky, and Czech songwriter and poet Jaromir Nohavica.
The (extra)ordinary Marcin Opania, or, as he puts it, "slightly scruffy" Opania, gave the audience a truly fascinating performance. By clashing Cohen's evergreens against Nohavica's ballads, Brel's "Les Bonbons," and Gypsy love stories, the artist let his eclectic taste shine. No matter the genre, all songs mesmerized the audience with its beauty, wisdom, and, at times, also a spot-on comment on the reality of our times. They spoke about matters close to all our hearts: the requited and unrequited love, addiction, force of habit... the good, the bad, and the ugly. The numerous witty comments with a hint of irony introduced a slightly comedic feeling and encouraged the listeners to tune in and sing along.
It was an extraordinary journey over the seas of music and drama, to say the least. Talk about an unforgettable evening! All guests found something which suited their hearts and ears.
We would like to thank our Guests for yet another successful "Evening with Culture" at the Casimir Pulaski Museum in Warka, and the Artist – for sharing his fascinating inspirations with us.
Event Partners: Angelika and Jaroslaw Nowociel
Photos by Rafal Donica