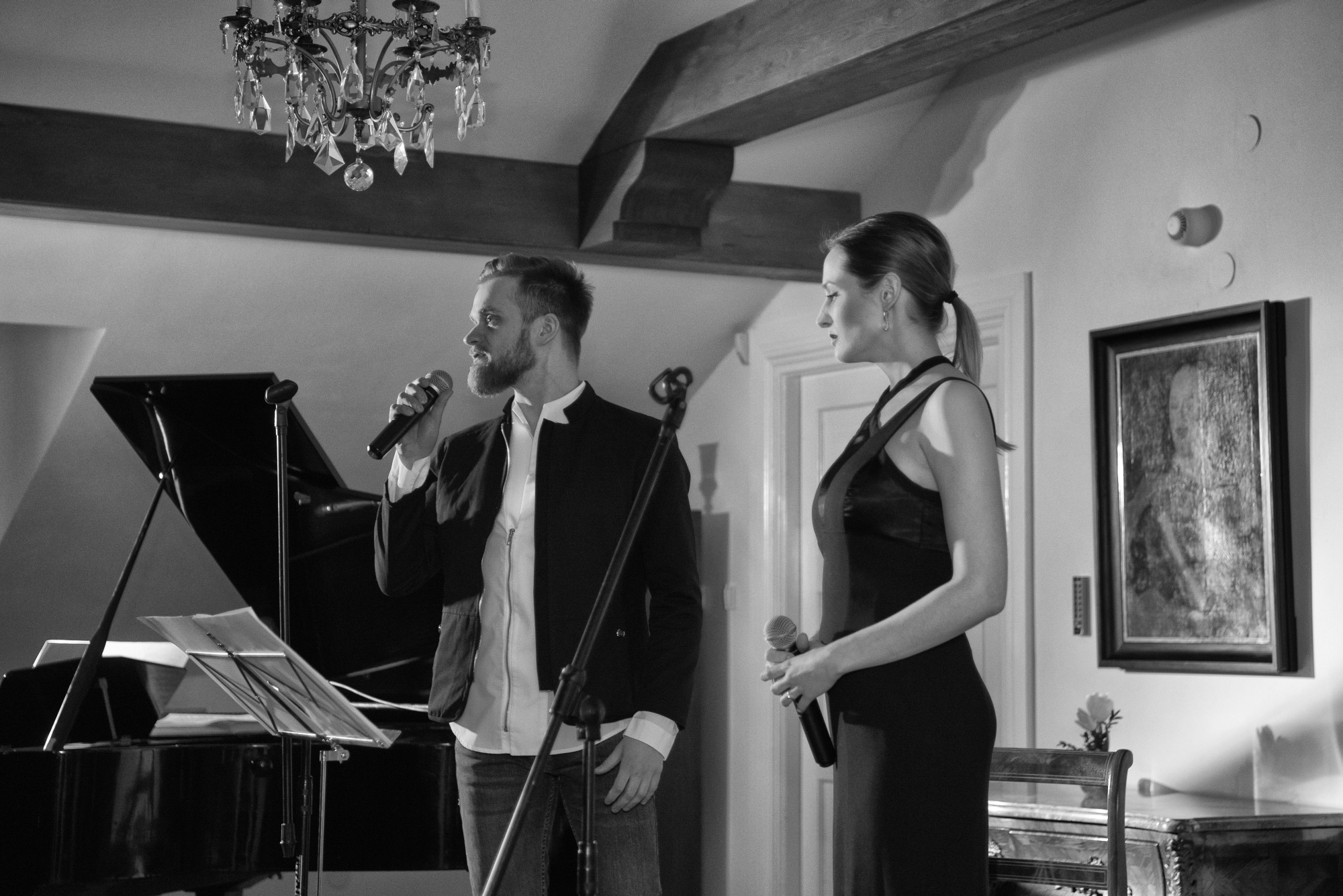 On the last Mardi Gras weekend, our audience enjoyed a wide range of songs from world-famous musicals; all thanks to the artists from the Warsaw-based RAMPA Theater, including Jakub Wocial (vocal), Wiktoria Jablonska (vocal), and Karina Komendera (piano).
The artists sang songs from Wocial's newest musical entitled BROADWAY in Poland (BROADWAY w Polsce) as part of the twelfth Evening with Culture at the Museum.
The concert included all the classics: Phantom of the Opera, Follies, Cats, Les Miserables, West Side Story, The Girl in 14G, Joanna. The repertoire, combined with phenomenal voices of the performing artists, and the virtuoso execution by the young pianist formed an exceptional ensemble of past and present. New sounds and interpretations of classic and commonly known pieces brought about a colorful spectrum of unforgettable emotions and one or two tears.
Time and time again, those who visit us for the Evenings with Culture are presented with a superb performance and leave home after a round of thunderous applause.
We wish to thank the artists and audience of the twelfth Evening with Culture for yet another emotional night. We hope to see you all next time!