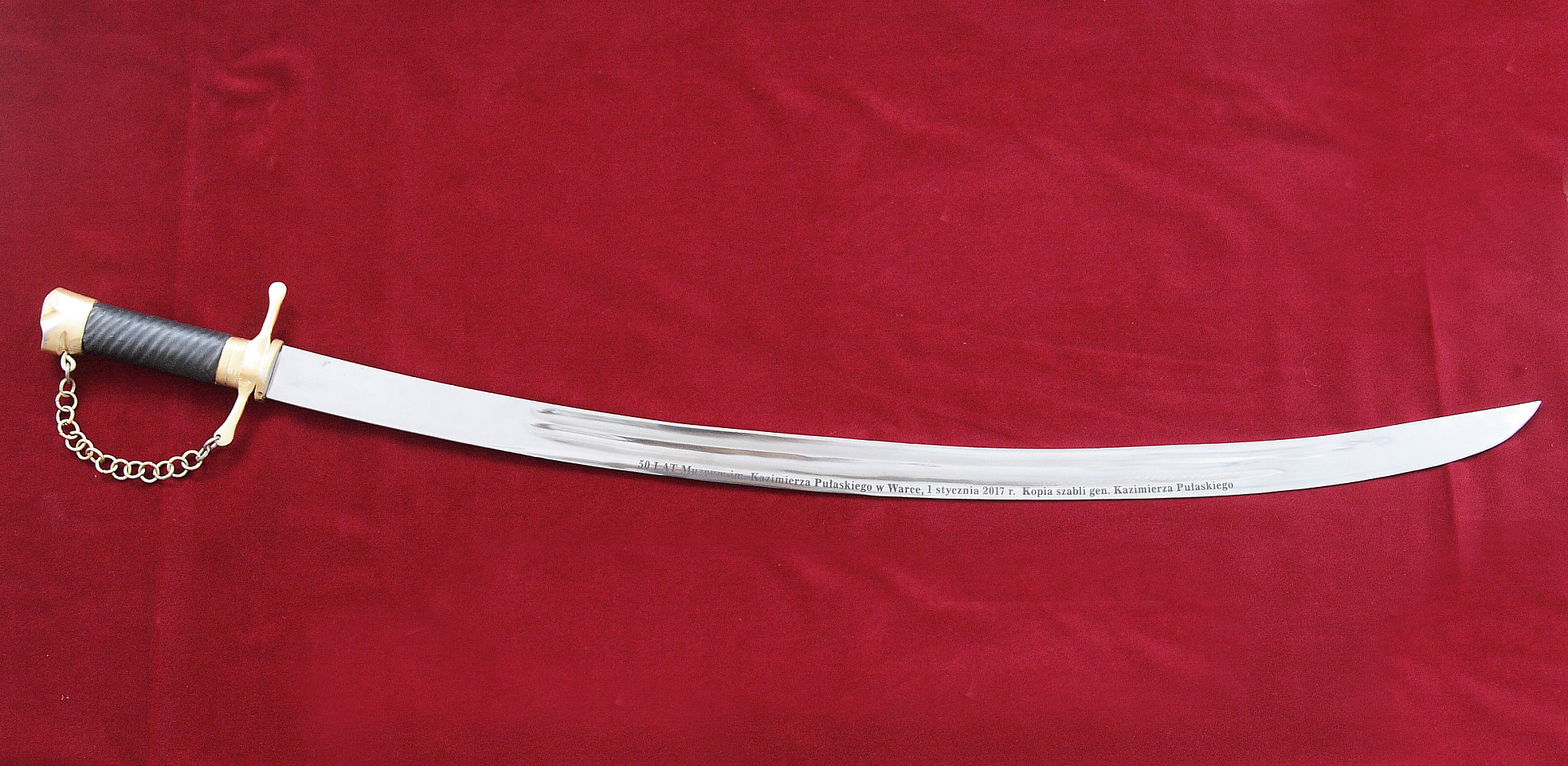 The Casimir Pulaski Museum in Warka supports The Great Orchestra of Christmas Charity.
This year, we have donated a Pulaski saber replica with commemorative engravings connected with the 50th anniversary of our Museum to be auctioned off on the most recognizable Polish auction website Allegro. The saber resembles a carabella, which is a curved sword, with the blade measuring 74 cm (almost 30 in) and the entire weapon amounting to 88 cm (under 35 in). All proceedings will go to the Orchestra's Warka branch.
Asking price: PLN 1,000.
The auction closes on January 22, 2017.
For more details visit: http://charytatywni.allegro.pl/szabla-kazimierza-pulaskiego-i4123557