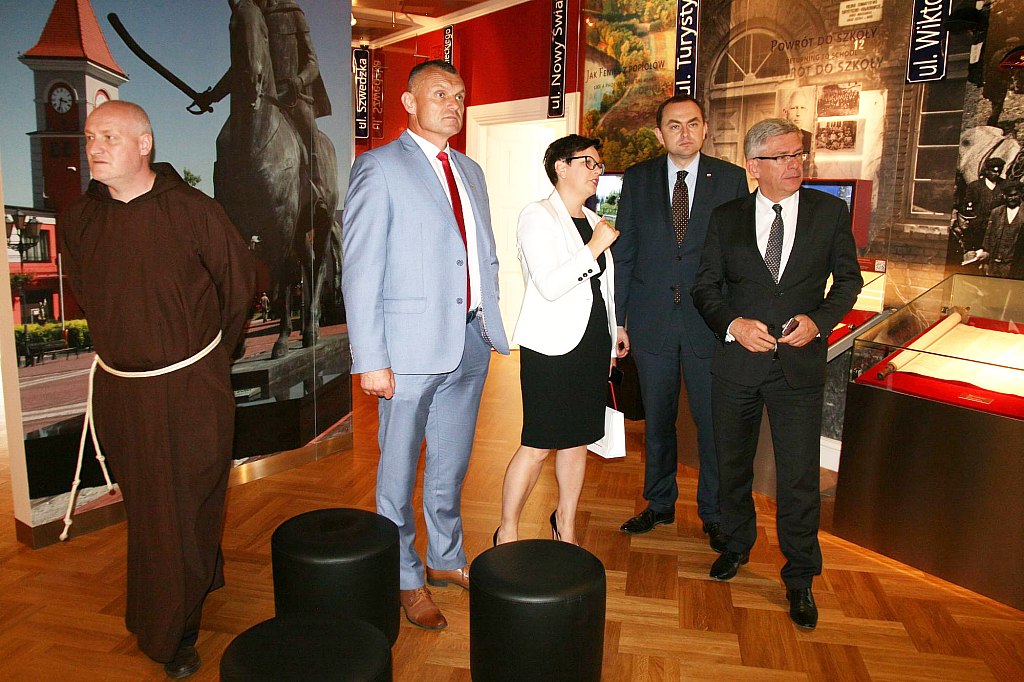 On July 4, 2016, Speaker of the Senate of the Republic of Poland Mr. Stanislaw Karczewski and Secretary of State – Chief of the Cabinet of the President of the Republic of Poland Mr. Adam Kwiatkowski visited the Museum.
They were joined by Head of the Order of Friars Minor Capuchin in Nowe Miasto on the Pilica River (Nowe Miasto nad Pilica) Father Zdzislaw Tokarczyk. The guests toured Winiary park, Pulaski manor and Museum and Education Center, led by Director Iwona Stefaniak. Deputy Governor of the District of Grojec Mr. Dariusz Piatkowski joined them for a meeting to discuss the Museum's new direction after the remodeling, and maintenance of the historic part of the Museum and its collections.
We would like to thank the guests for meeting us and taking interest in the Museum's current affairs.