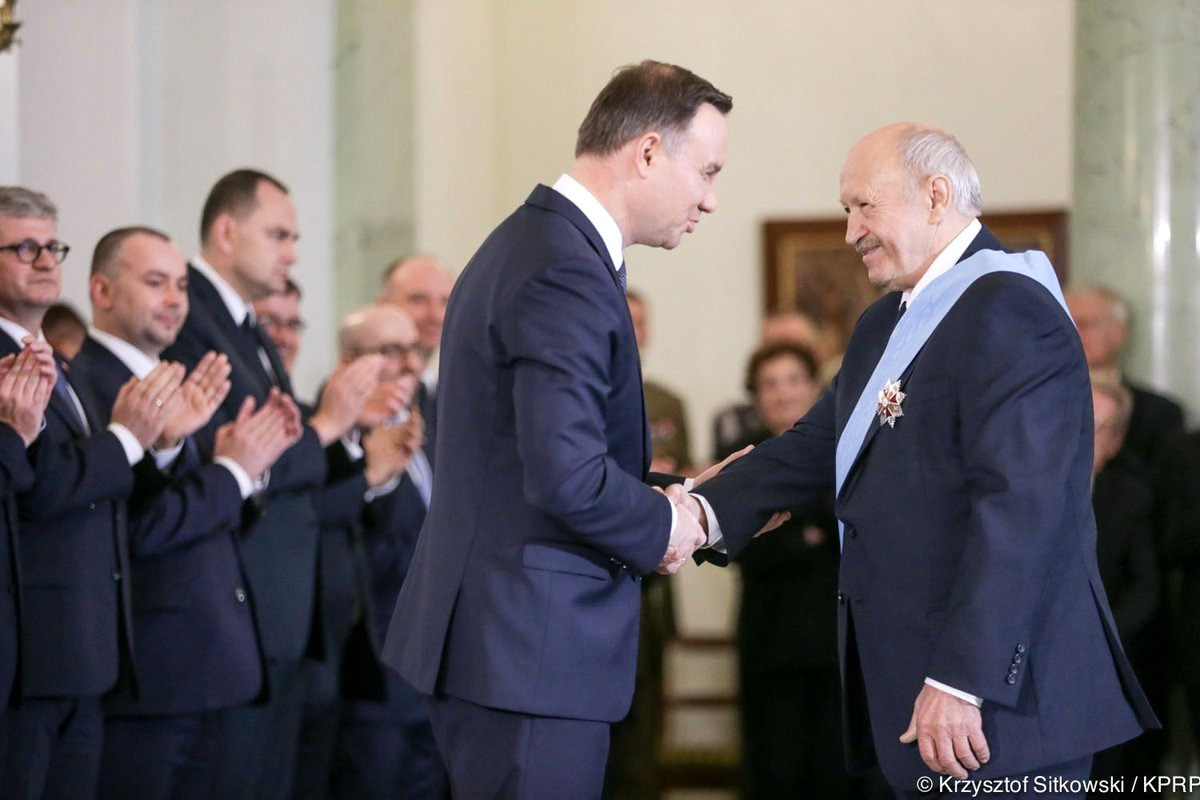 On this year's Polish Independence Day, President of the Republic of Poland Andrzej Duda awarded many deserving Poles in recognition of their outstanding achievements. Prof. Andrzej Pitynski was among few to receive the highest-ranking Order of the White Eagle. Master Pitynski, whose exhibition was featured at our Museum until recently, is a world class sculptor with a long and successful career in the United States of America.
During the ceremony, President Duda emphasized that Pitynski has become a symbol of Polish migration and the constant pursuit of an independent and sovereign Poland.
The Museum wishes to congratulate Master Pitynski on his award. His perseverance in disseminating knowledge about Poland and Polish history is outstanding. Andrzej Pitynski is one of the most recognizable Polish artists in the United States, ranked among the world's leading sculptors, and a respected professor with the Johnson Atelier Technical Institute of Sculpture in Hamilton, NJ. In the USA, many prominent artists have noticed his work. Pitynski is a fellow member of the National Sculpture Society and many other organizations. He has received numerous awards and distinctions.
While his exhibition in Warka featured only a small fraction of his work, it allowed the general public to get familiar with his extraordinary personality and constituted a way in which the Polish society was able to thank the Master for his hard work and persistence. Today, we stand proud that we have been able to invite Andrzej Pitynski to Warka. Thank you and congratulations!
The Casimir Pulaski Museum Director and Staff
Photos courtesy of the official twitter channel for the President of the Republic of Poland: https://twitter.com/prezydentpl/