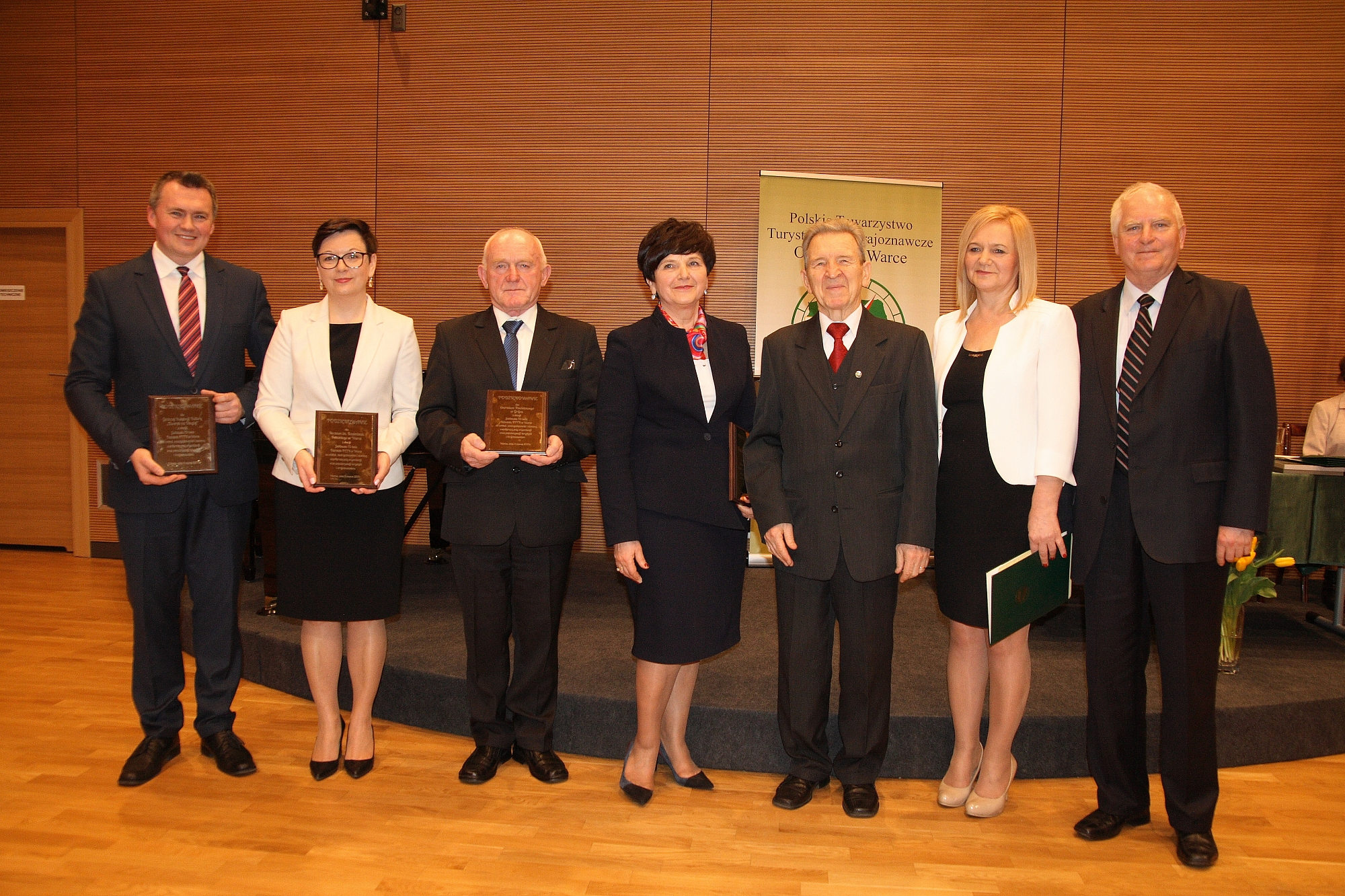 On March 11, 2017, the Wiktor Krawczyk Warka Branch of the Polish Tourist and Sightseeing Society in Warka celebrated their 70th anniversary.
In the morning, the branch held its 25th Board Meeting, to which they had invited many prominent guests, including the Society's members and friends. The board appointed Marzena Jankowska as the new CEO and elected Mariola Bienias and Jaroslaw Gorski vice-presidents. CEO Andrzej Jasinski, who had been holding this office for 24 years and wished to retire, was unanimously named the Society's Honorary Member.
Following the meeting, the branch staff invited their guests to participate in festive anniversary celebrations, with Andrzej Jasinski delivering the opening address. Mr. Jasinski spoke in front of many representatives from the Society's central office, Warka and Grojec district governments, community institutions, and members of the Society. He refreshed their understanding of the branch's history and its role in shaping Warka community. Remigiusz Matyjas, PhD, ably summarized the 70 years of the Society's existence in a short speech underlining its contribution to promote the town of Warka, popularize its history, create the Regional Museum in Warka-Winiary, and later turn it into The Casimir Pulaski Museum. Matyjas also emphasized that the Society has always stayed true to their statutory values.
The branch awarded gold and silver medals for merits for Warka and its environs, their bronze honorary badge, honorary diplomas for assistance, cooperation, and popularizing tourism, sightseeing activities, and cooperation, Warka Land Boosters badges (Milosnik Ziemi Wareckiej), and Eagle View badges (Orli Lot), given to young leaders in the field. As expected, many guests held wonderful speeches; there were numerous congratulations and gifts.
The Casimir Pulaski Museum Director Iwona Stefaniak awarded CEOs Andrzej Jasinski and Marzena Jankowska commemorative Casimir Pulaski Medals. Mrs. Stefaniak thanked the retiring CEO, congratulated him on the successful career, and thanked for the long years of fruitful cooperation.
The celebrations concluded with a piano concert by the young Kamil Madej, who is a student with the Music College in Poznan, followed by a festive dinner at the "Zajazd na Winiarach" Inn.