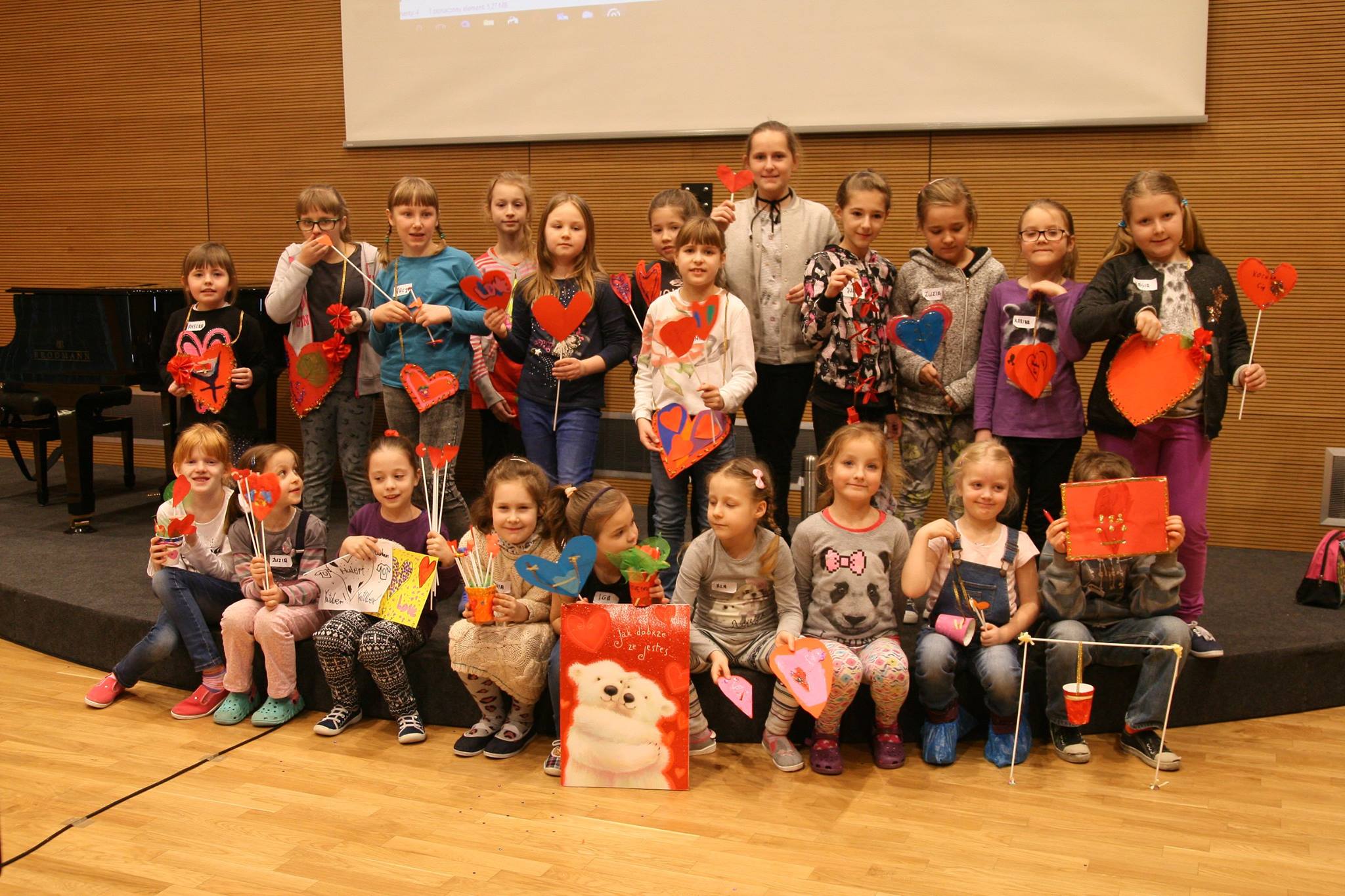 For this year's winter holidays, the Casimir Pulaski Museum staff prepared a series of eight meetings, during which elementary school students could participate in educational classes at the Pulaski Manor and Park in Warka-Winiary.
During the first museum lesson, students learnt the story of St. Valentine and traditions accompanying this day in Poland and abroad. The next session revolved around the apple, which is well-known throughout Poland and the world, and which also constitutes a symbol of the Warka region. On the third day, pupils discovered what it is like to work at a museum. They learnt to describe the institution, and discussed the purpose for their existence. Those young historians even filled out museum exhibit record cards, though they mainly worked with stuffed animals.
Right before the weekend, the Museum got to host a Warsaw-based doll theater with a wonderful performance about the legendary Wawel Dragon. After such an eventful week, the expectations were high. However, the Museum staff managed to deliver also during the other week of this year's holidays. On Tuesday, we hosted a Mardi Gras ball, which included dancing, revelry, games, and making masks as part of art classes! On Wednesday, students saw another performance by the "Czarodziej" (Wizard) doll theater. The play bore the title "Sleeping Beauty" and was followed by drama classes.
On Thursday, pupils drew inspiration from Polish poet Jan Brzechwa. Children debated on the subject of life and concluded it is no fairy tale; after all, you can redo a story, but you cannot go back and redo your life! This day also marked the world-famous Fat Thursday, which was celebrated accordingly.
The last day of this year's winter holidays at the Museum involved the entirety of the Museum and the surrounding park. Our young museum experts learnt rules which must be respected by all patrons and closely examined the local nature.
It is a shame that the winter holiday days are gone. We do, however, hope that the children will soon visit our Museum again. We are sure that we are going to meet during several upcoming events. After all, we are celebrating the 50th anniversary of The Casimir Pulaski Museum in Warka this year!
We recommend everyone follow our Facebook fanpage at https://www.facebook.com/muzeumpulaski and regularly visit our website at http://www.muzeumpulaski.pl/en.
Over the eight days, the Museum hosted 335 children from Warka and its environs. We would like to thank their parents for putting their trust in us, and the children for a wonderful adventure and the wonderful time together. We would also like to cordially thank Mr. and Mrs. Angelika and Jaroslaw Nowociel, who provided the students with sweet snacks, and Warka Middle School Headmaster Bozena Sobieraj for lending us the necessary mattresses.