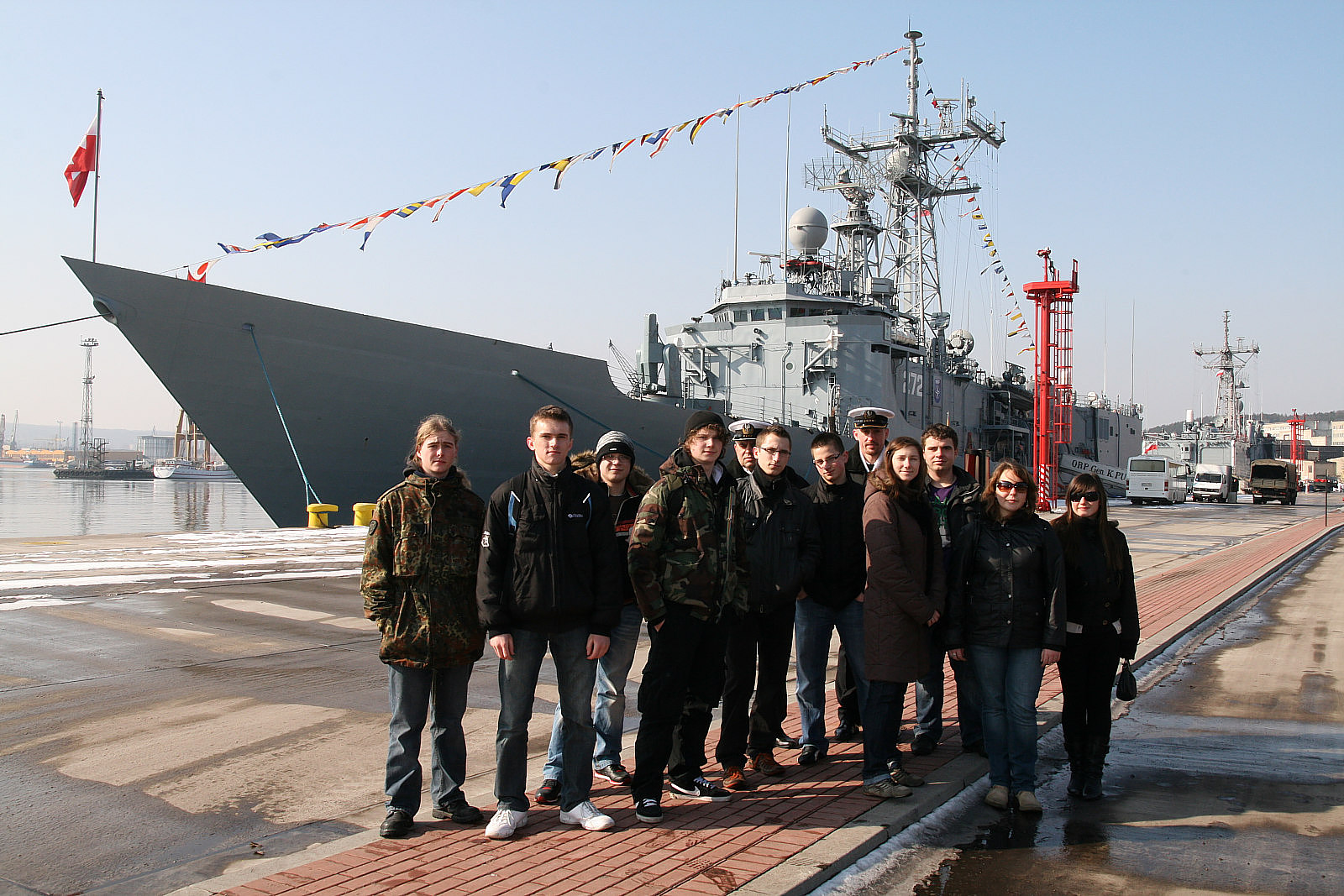 Director of The Casimir Pulaski Museum Iwona Stefaniak and Commander of the Vessel of the Republic of Poland ORP "Gen. K. Pulaski" would like to invite all Mazovian secondary school students to participate in the PULASKI'S TWO FACES. History and maritime competition.
It is open from January 1, 2017 through May 31, 2017, and consists of three stages, testing the students' knowledge, physical skills, and overall performance at the Grand Finale in Gdynia.
This year's fifth edition coincides with the 50th anniversary of The Casimir Pulaski Museum in Warka, which will be celebrated throughout 2017. For this reason, the organizers have prepared special prizes for this year's winners. Two of the best contestants will spend five days on the Baltic Sea, training aboard a Polish navy ship under constant care and supervision of the crew of ORP "Gen. K. Pulaski" on August 7-11, 2017. Furthermore, twenty students who win the second stage of the competition will take part in a four-day trip to the Polish Tri-City of Gdansk, Gdynia, and Sopot on the Baltic Sea, where they will compete in the Grand Finale in the Navy Port in Gdynia and aboard the ORP "Gen. K. Pulaski." Additionally, all students who take part in the competition will receive prizes and commemorative diplomas.
The goal of he competition is to propagate knowledge on the Polish-American Hero of the American Revolutionary War, Casimir Pulaski, whose name has been adopted to serve both our Museum and ORP "Gen. K. Pulaski." A further objective of the competition is to disseminate history knowledge, and shape Polish youth to grow up to be true patriots.
Following institutions have assumed Honorary Patronage over the event: Senate Speaker, Deputy Prime Minister, Culture and National Heritage Minister, Mazovian Province Marshal, Grojec District Governor, and Warka Mayor.
We invite all students to participate and wish you good luck!
Iwona Stefaniak


Director of The Casimir Pulaski Museum in Warka
Lt. cmd Pawel Werner
Commander of ORP "Gen. K. Pulaski"
Download (PDF):